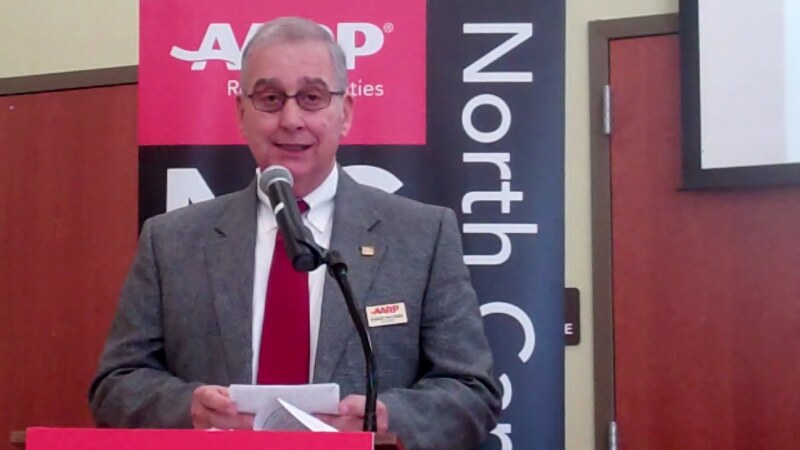 RALEIGH -- Southern Shores resident Robert Palombo has been appointed the new state president of AARP North Carolina, the state's largest social mission organization with over 1.1 million North Carolina members.

As President, Palombo will be leading the volunteer efforts that include information and advocacy in Raleigh and Washington, DC, service in communities across the state, and raising awareness about the needs and priorities of mid-life and older residents in the state.

Palombo is a retired educator who worked both in the classroom and as a junior and senior high school administrator. He also assisted in developing curriculum that helped create a 21st Century plan for improving his school district in Virginia Beach, VA. After retiring to Southern Shores, Palombo worked to improve that community and is instrumentally involved in promoting the construction of the Mid-Currituck Bridge that connects the Northern Outer Banks to the mainland.

Working with AARP, Palombo hopes to better prepare North Carolina to meet the needs of the growing number of older residents where, according to North Carolina Health and Human Services, adults over age 60 will outnumber individuals ages 17 and under by the year 2020.

Palombo, who benefited from a strong teachers' pension program, worries about the large number of adults without access to employer- sponsored retirement savings programs like pensions or 401Ks. "Social Security is vitally important to North Carolinians because it comprises most of the income for the majority of retirees. It is equally important to communities like Southern Shores pumping over $25 billion into the state's economy each year."

Palombo is concerned about the isolation older adults and family caregivers feel who need access to services that allow them to remain independent. "There is a growing funding gap between the need and demand for home and community-based health care services that allow people to age in their homes and avoid more costly institutional care. There is also a need to make our communities more age friendly in the terms of transportation, housing and access to health care."

Other priorities Palombo will be working on include addressing the "savings crisis," where the average savings of today's retirees is under $25,000, protecting older adults from fraud and scams that threaten their savings, helping older workers find jobs and stay in the workplace and leading the public fight utility and insurance rate hikes that harm older North Carolinians.

Palombo and his wife, Linda, enjoy traveling and spending as much time as possible with their three grandchildren.




About AARP North Carolina