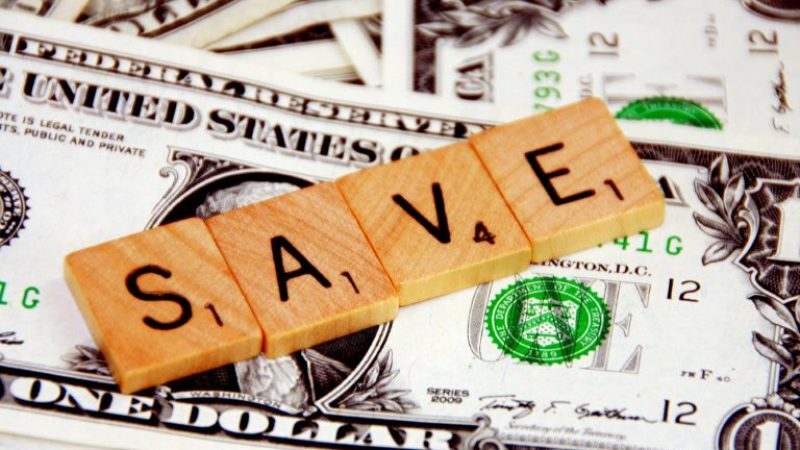 RALEIGH -- A simple way to start saving for retirement through payroll deductions may soon be a reality for over 1.7 million North Carolina workers who don't have access to pensions and 401Ks. The bi-partisan NC Work and Save bill (HB 899), introduced in the General Assembly in May, creates an easy-to-use, plug-and-play savings proposal requiring little effort or fiduciary responsibility from small businesses that want to offer their workers an important benefit.

Because people are reaching retirement age with very little savings, in 2020, lawmakers, business owners, financial experts and others, conducted a nine-month legislative study that looked at the best way to boost savings, not only helping people become more financially secure, but to save the state hundreds of millions of dollars in the coming years on programs that support limited-income older adults. The proposal put forward has broad support with over bill 50 co-sponsors.

WATCH:
"Although Social Security is vital for retirees, it is not enough," AARP North Carolina Director Mike Olender explained. "Today it is hard to get by on an average Social Security benefit of around $1,450 a month for the nearly 36 percent of retirees that have no other sources of income. Yearly cost-of-living adjustments to Social Security are quickly eroded by the rising cost of health care and prescription drugs, utilities, food and other needed items."

When devising a North Carolina savings program, supporters saw how payroll deductions make people 15 times more likely to save, and when automatically deducted from a paycheck, workers are 20 times more likely to participate. In addition to the savings for workers, by reducing the number of limited-income retirees, a UNCW study estimates a program that produces even modest savings would result in hundreds of millions of dollars in state spending reductions in the near term.*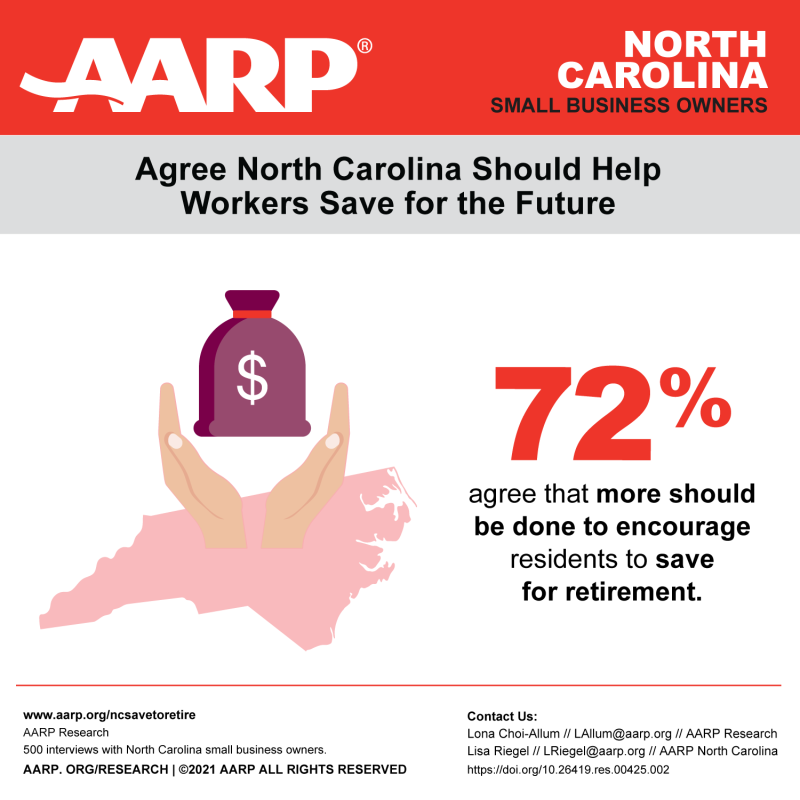 A thoughtfully crafted North Carolina plan

Olender added, "Because other states are finding immediate success with similar plans, and NC Work and Save has such strong support from small businesses who would be able to effortlessly offer a benefit that larger companies provide, we feel confident that the time has come to help create a more secure future for workers of all ages."

AARP is asking small businesses that want to offer a simple to use retirement savings option with very little responsibility placed on employers, to help AARP and other supporters pass this important bill.

* Galbraith, Craig S., Fiscal Benefits of Increasing the Savings Rates of North Carolina's Aging Population: Impact on State Expenditures for Retirees, University of North Carolina Wilmington, December 2016.

About AARP North Carolina