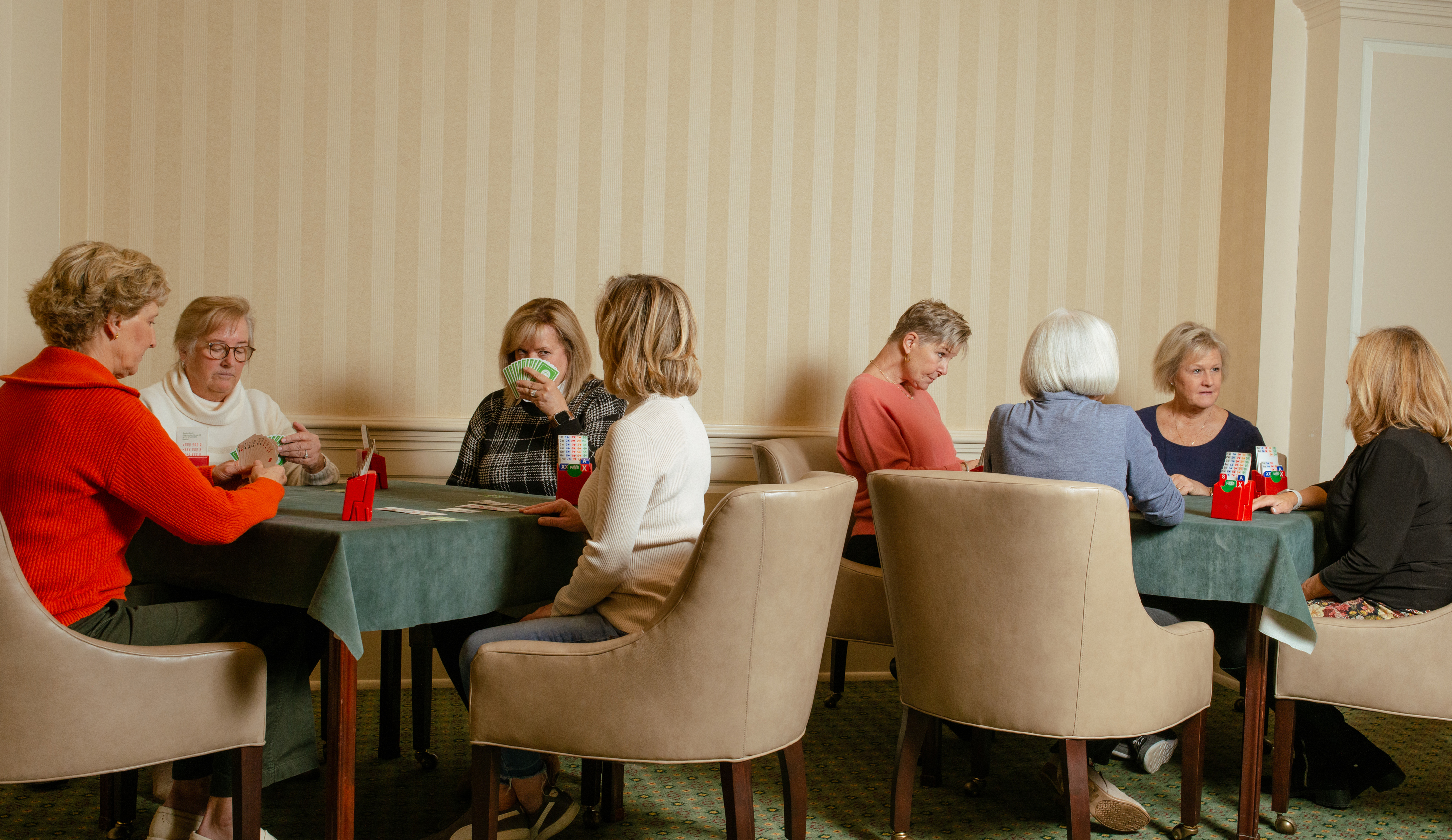 AARP volunteer Maryann Von Seggern, 64, of Cary, first learned bridge when she was in her 20s. But she hadn't played in decades, until a friend who is an avid player invited her to a refresher course a few years ago.

Von Seggern found herself hooked right away and now plays at least once a week.

"I absolutely love it," she says. "It's so much fun, and it's good not just for brain health but for social well-being."

This month, AARP North Carolina is launching a series of five weekly online bridge lessons for beginners. The free virtual workshops will be taught by Larry Cohen, winner of 25 national bridge championships.

The lessons are one way AARP is promoting healthy aging this year, with a focus on brain health and preventing dementia. "Anytime you learn something new, it's good for your brain," says Lisa Riegel, AARP North Carolina advocacy director.

An estimated 180,000 North Carolina residents 65 and older are living with Alzheimer's disease—a number that is projected to rise to 210,000 by 2025, according to the nonprofit Alzheimer's Association.

Research indicates that playing card games, even late in life, can help you maintain mental sharpness. A systematic review of studies involving more than 2.1 million participants that was published last year in the journal Neurology found that the risk of Alzheimer's was lower in those who frequently engaged in mentally stimulating activities such as playing cards, doing crossword puzzles or reading books.

Social benefits

Bridge is a four-person game played by two sets of partners using a standard 52-card deck. Partners bid on the strength of their hands with the goal of winning as many rounds, or "tricks," of cards played as possible. Warren Buffett and Bill Gates are big fans of the game.

Unlike some other popular brain activities, bridge is also incredibly social—another factor that has been linked to a lower risk of dementia, says Stephanie Threlkeld, manager of education and marketing at the American Contract Bridge League, the largest association for the game in North America.

"Sudoku and crossword puzzles challenge the brain," Threlkeld says. "With bridge, every hand is a puzzle, but it's also a partnership game."

Bridge had its heyday in the 1940s, when it was played in roughly 40 percent of the nation's homes. Now, only about 15 million Americans age 45 and over know how to play it, and the average age of members in Threlkeld's association is in the low 70s, she says. The national bridge group is working to introduce the game to younger generations, she adds.

Bridge champion Cohen says the game is not difficult to learn, but it can be hard to get good at it.

"After these five weeks of AARP workshops, you'll be playing already," he says.

Cohen says he's seen firsthand the cognitive benefits of bridge. "There are lots of people playing the game in their 90s, and they are as sharp as can be," he says.

The bridge lessons will be held each Tuesday at 11 a.m. from Jan. 17 through Feb. 14. Go to this link to register. Sessions will be recorded and available on that site for those who can't watch live.

Michelle Crouch is a writer living in Charlotte.
Introduction: Brain Health Challenges
More on Brain Health

About AARP North Carolina