RALEIGH -- In the wake of the coronavirus where there is a record number of jobless in the state. There has also been no shortage of questionable debt settlement companies promising to reduce North Carolinians' debts. Too often, after charging high fees, they only deliver increased debts, collection suits and ruined credit. To help prevent abuses from these companies, legislative action is urgently needed.

The law that guides debt settlement companies was first enacted in 1963, and has not been updated since 2005. With a surge in abuses being reported in recent months, there is a great need to strengthen the law by passing HB 1067 to Modernize Debt Settlement Prohibition sponsored by Julia Howard (R), Jason Saine (R) and Michael Wray (D).

Al Ripley, attorney with the NC Justice Center said, "Many Tar Heels who are out of work or furloughed are now being forced to borrow money to meet living expenses. The debt settlement companies are primarily located outside of NC and are using misleading and aggressive advertising to convince consumers in distress that they can substantially reduce their debt, including credit card debt."

According to the NC Justice Center, the companies not only charge high fees, they refer consumers to other lenders to pay off their debts. Consumers who cannot afford to pay debt settlement fees and outstanding debt, are often advised by debt settlement companies to stop paying creditors, even when loans are current resulting in devastating financial consequences.

AARP is one of many organizations that strongly supports updates to the law. AARP North Carolina Manager of Advocacy Lisa Riegel explains, AARP is working to protect people's financial security as we age and the impact these settlement companies are having is troubling. Typically, consumers loose thousands of dollars in fees and few debts are settled, and consumers are sued by numerous creditors, face multiple judgments, and their credit scores are significantly damaged."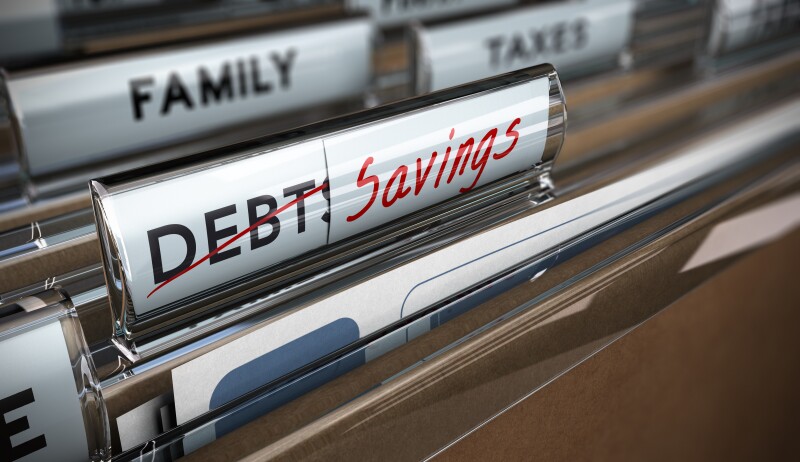 In addition to AARP, a who's who of consumer watchdogs including the Attorney General, the NC Bar Association, the NC Bankers Association and the Center for Responsible Lending also support updates to the law.

Representative Michael Wray told the Salisbury Post, "Debtors are being preyed on during the pandemic as people are applying for loans going through traditional banks and non-traditional banks."

A resident in China Grove, NC reported by the Salisbusy Post said, "I have paid the debt settlement company, over the last year, $12,464.40 for Debt settlement of 8 accounts. … I am now faced with two court-filed judgements against me and one motion to file Judgement. Now, not only do I have credit card debt to settle, I also have judgements that can lead to liens against my property and there will be court costs that I will be responsible to pay.

What started out, to me, as a solution to help consolidate my debt has turned into a scam to take as much money from me as possible with no results in diminishing my debt," the resident said.

Riegel adds, "Consumers over age 50 who have been victimized by such practices have fewer opportunities to recover. They might not have many years of active employment ahead of them, or they might be retired already and living on limited retirement funds.

Homeowners over 50 are more likely to have paid off their mortgages or to have substantial equity in their homes. The abusive practices can result in unexpected judgment liens and the loss of those homes during critical points in their lives. We need to end these abusive practices," she said.

The bill is being heard in the Senate on Friday, June 19.
E-mail your Senator and urge them to say no to amendments that weaken the bill and to support HB 1067 --the Modernize Debt Settlement Prohibition Bill.
About AARP North Carolina