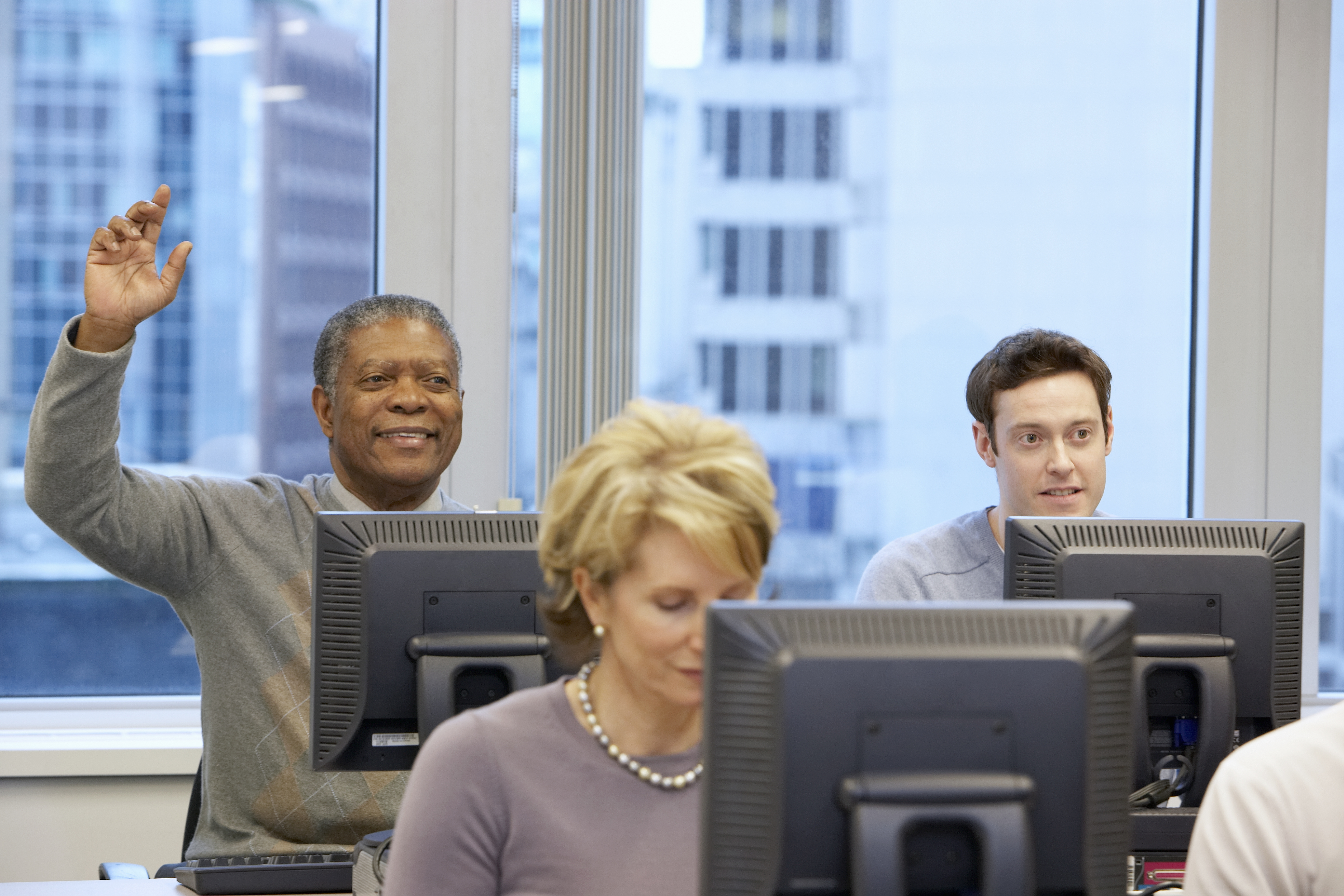 CHARLOTTE – To help older adults better navigate modern life, Digital Literacy Charlotte: Tech Titans 50+ is a free program for older adults to make them more comfortable with today's technology.

The courses beginning on October 23 are being offered at Charlotte Mecklenburg Public Libraries with the help of AARP and the Center for Digital Equity. The programs are for both beginners and those looking to enhance their technology skills. Classes are being offered at select library locations.

Rebecca Gilbert of AARP Charlotte explains, "Digital literacy means having the skills to use a variety of digital tools for managing the tasks of daily life. Almost everything we do today requires some level of digital skill or technology. In these courses, seniors will be helping other seniors better understand and adapt to the technology that shapes our world today."

According to the National Center for Education Statistics, 16 percent of adults in the US are not digitally literate translating into 31.8 million Americans who do not have sufficient comfort or competence with technology to use a computer.

The same study found adults who are not digitally literate are, on average, less educated, older, and more likely to be Black, Hispanic, or foreign born, compared to digitally literate adults. Compared to digitally literate adults, adults who are not digitally literate have a lower rate of labor force participation and tend to work in lower skilled jobs.


Charlotte Mecklenburg Public Library Senior Program Manager Chantez Neymoss, said, "We are excited to bring these courses to our community and continue to affirm the importance of digital literacy for our residents. This collaboration will allow us to offer needed expansion into new topic areas, and more dedicated time and attention in the classroom."

Program volunteer Pat Battle of Charlotte said, "Engaging with technology can be challenging for older adults. However, when digital literacy skills are neglected or avoided, everyday activities such as online bill paying, shopping, medical appointments, and even social media can be overwhelming. Our society is increasingly dependent on computers and the internet. Everyone must build digital literacy skills to navigate the online world."

By improving digital literacy, people can participate more fully in this digital world and access valuable online opportunities.

• Social Connection: Connect with loved ones and reduce feelings of loneliness.

• Continued Independence: Technology allows people to live safely on their own for longer.

• Participation in Key Activities: Use tools to manage finances, shop online, and communicate with others worldwide.

• Access to Benefits and Services: Access ways to apply for compensation, schedule repairs and appointments, and access needed services.

• Leisure and Entertainment Options: Access streaming services, play games, and engage in other leisure activities online.

Program volunteer Roger Pierce of Charlotte explains, "Digital literacy also means knowing how to use common applications and platforms, such as email, web browsers, social media, video calls, online banking, and more. It also includes being able to be safe online and use technology to meet your own personal goals."



About AARP North Carolina