With the kids returning to school, you've earned a sigh of relief. But don't breathe too easy just yet.
From elementary through high school, students are 51 times more likely than their parents to be victims of identity theft. College students are ideal (and common) targets — and when hit, they lose more money and take longer to discover their identity theft than any other age group. And with forms, dorms and other threats, a new school year is especially risky. (So far in 2015, 39 reported data breaches at universities and school districts have exposed 740,000 records, the Identity Theft Resource Center reports.)
This week on Real Life, you'll receive some lessons worth learning when it comes to protecting students' identities. You'll also hear some great advice for grandparents. Whether you are one of the 2.5 million grandparents who have taken on the role of raising grandchildren, or you are just looking for ways to stay close, Real Life has some helpful advice. Listen to the program here or on your local Real Life station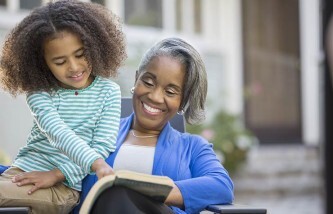 .
About AARP North Carolina