Thinking about starting your own business? You aren't alone. Did you know that more than half the adults age 50 and older are thinking about starting their own businesses one day? Are you ready? Take an AARP quiz and find out.

If you are like the majority of people, you could use a little advice. AARP wants to make sure you are positioned for success and has great resources and advice for older entrepreneurs. This week on "Without Limits," you'll get some more expert advice with Nrth Carolina District Director of the Small Business Administration Lynn Douthett. You will learn more about SBA's resources as well as the best practices and common pitfalls when it comes to starting your own business.

Also note that August is Older Entrepreneurs Month and AARP North Carolina has events in partnership with the SBA that can be found in the "Events" section on www.aarp.org/nc

Listen to this week's program live or online, Saturday at 6pm, on WBT Radio in Charlotte. You can also listen to this and other show's on the "Without Limits" podcast archives.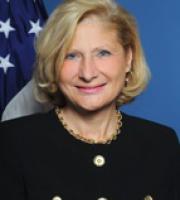 About AARP North Carolina