"We are committed to collaborating with partners in innovative ways that will provide UNCW students with opportunities to engage in unique learning experiences, while also supporting our vision to enhance the health of individuals, families and communities" said Charles Hardy, Dean of the College of Health and Human Services.
The "Secure and Healthy Retirement Initiative" aims to help individuals and families throughout the Cape Fear region prepare for the future, and to assist businesses and social service agencies in meeting the demands of the area's rapidly aging population.
"According to the NC Division on Aging, New Hanover County, like the vast majority of North Carolina counties, will have more residents over the age of 60 than under the age of 18 by the year 2020," said AARP State Director Doug Dickerson. "Their health, economic security, and purchasing power will be vital to their well-being and the area's economy. How we support our aging population and their family caregivers is essential to the region's future prosperity."
The new partnership not only leverages the research capabilities of UNCW and AARP's non-partisan Public Policy Institute, it also pairs work and research to be conducted at the Cameron School of Business with the learning and know-how of the nation's largest representative of people ages 50 and above.
"A healthy and secure retirement means more than physical health. This partnership will allow students, faculty and staff of the Cameron School of Business to play an important role in the lives of aging Americans by engaging in research and hosting workshops geared toward helping seniors achieve financial stability, "said Rob Burrus, Interim Dean of the Cameron School of Business.
AARP members, university faculty and the public will have many opportunities to attend free workshops that will provide important information. In coordination with the Swain Center for Professional and Continuing Education, the offerings will include a wide range of topics including resources for family caregivers, ways to save and better prepare to meet the financial challenges of retirement, help and mentoring for entrepreneurs, how to protect fraud yourself from fraud, and help for those who are planning their "what's next" in life.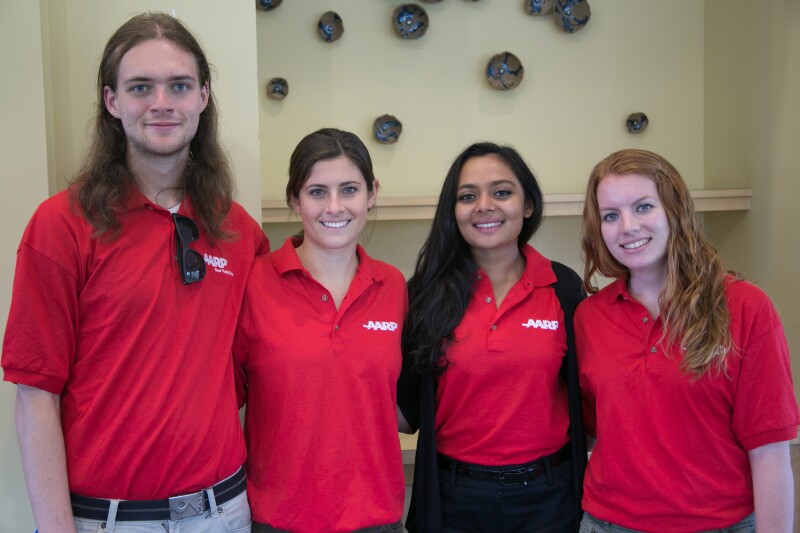 The University of North Carolina Wilmington, the state's coastal university, is dedicated to learning through the integration of teaching and mentoring with research and service. A public institution with over 14,000 students, the university is widely acknowledged for its superb faculty and staff and a powerful academic experience that stimulates creative inquiry, critical thinking, thoughtful expression and responsible citizenship. With an array of high-quality programs at the baccalaureate and master's levels, and doctoral programs in marine biology and educational leadership, UNCW is consistently recognized at a national level for academic excellence and affordability. The university is dedicated to offering a community rich in diversity and inclusion, global perspectives, and enriching the quality of life through scholarly community engagement in such areas as health, education, the economy, the environment, marine and coastal issues, and the arts.
About AARP North Carolina