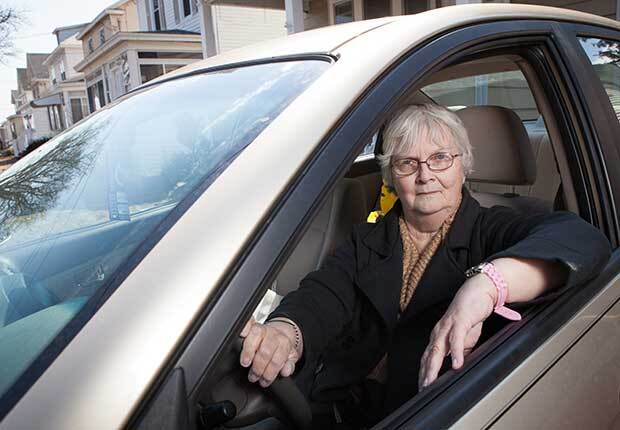 By Donna Liquori
Driving has changed for Janet Burns in many ways since she first got her license about 60 years ago.
"There were no traffic lights on 9W when we came here," said the 83-year-old resident of Glenmont, just outside Albany. Most of the rubbernecking back then was at a dairy farm that had installed a barn picture window and walkway to view milking. Now megastores and strip malls have taken over, and there's much heavier traffic on Route 9W when she runs errands.
One of the most dangerous situations for older drivers, negotiating left turns, was included in the AARP Smart Driver course Burns took this winter.
"To me it's all interesting," she said of the course. "But it also reinforces what you learned before and brings back some of the things that you kind of forget about." For example: "Well, the left-hand turns and how careful you have to be."
Last year, 104,117 drivers took the course in New York—83,310 in a classroom and 20,807 online—reinforcing skills and learning about how laws and cars have changed, and how people change as they age. Under state law, those who take the course receive a discount of about 10 percent on their car insurance for three years and can reduce up to 4 points on their driving record.
Increase in injuries
Aging affects vision, hearing, reaction time and flexibility. Nationally, the number of drivers 65 and older has increased by more than 20 percent since 2002, to 35 million in 2011. Collision injuries have risen, with 214,000 older drivers injured in 2012, a 16 percent jump in one year, according to federal data.
The new course curriculum, launched last year, is based on research studies, volunteer insight and expert input, according to Julie Lee, national director for the program. An expert panel, including representatives from MIT's AgeLab, the Insurance Institute for Highway Safety and the National Highway Traffic Safety Administration, reviewed the course. Several of these experts appeared in a series of videos shown during a recent six-hour class at the Voorheesville Library in upstate New York.
"Things have changed, believe it or not," joked instructor John DeFrancesco, 74, of Troy, who covered the themes and highlights in a workbook everyone receives. He asked the 28 participants how long they had been driving (an average of about 50 years) and what their first car was (mainly Chevys and Pontiacs).
He spoke about how drivers change as they age, as well as the effects of alcohol, medication and multitasking on the brain.
DeFrancesco is among 460 instructors in New York, according to Ozzie Tugal, 69, the state coordinator, who also teaches the course in Westchester County.
"I love cars and I love driving. I like people who drive well," Tugal said. "I always tell them in the class, 'I do this because I have a family. I have two daughters, a wife, friends, neighbors who drive on the roads. I just want you to be careful so they don't get hurt.' "
Pat Latimer, 71, of Albany, the deputy state coordinator, said the course is also a chance for instructors to explain to drivers that they need to be honest with themselves about their abilities.
Some may have to make adjustments, such as not driving at night and avoiding bad weather, she said.
"I say, 'Look around this room and tell me who is going to have to stop driving someday'—not because they're getting old but because of their abilities decreasing. People do start looking around the room and they start laughing and then they say, 'Everybody.' And we talk about how do you know when it's time to stop," she said.
The classroom course is $20 for AARP members and $25 for nonmembers. To find a nearby course, go to aarp.org/findacourse or call 877-846-3299 toll-free. To become an instructor, email drive@aarp.org.
The online course, available at aarpdriversafety.org, costs $25.95 for members and $29.95 for nonmembers.
Donna Liquori is a writer living in Delmar, NY