Contacts: Erik Kriss ekriss@aarp.org; David Irwin dirwin@aarp.org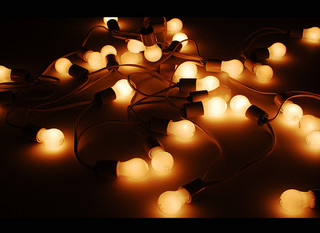 New Data Highlight Need for Independent Utility Consumer Advocate With Power to Sue; AARP State Director, Report Make Case
ALBANY, N.Y. – New York's residential electric rates are the highest in the continental United States and 58 percent above the national average, new monthly data from the U.S. Energy Information Agency shows.

Con Edison customers paid more than twice the national average.

The March data, released this month, underscore the need for New York to join more than 40 other states in establishing an independent utility consumer advocate function with the power to sue over unfair rate hikes.

New York residential customers spent an average of 18.26 cents per kilowatt hour for electricity in March, compared with 11.59 cents for the average American. Con Ed customers paid a whopping 25.51 cents.

AARP New York is calling on state lawmakers to pass a bill (S4550/A6239) sponsored by Sen. Diane Savino (D-Staten Island) and Assembly Consumer Affairs and Protection Committee Chair Jeffrey Dinowitz (D-Bronx) that would establish a utility consumer advocate office.

AARP New York State Director Beth Finkel sent a letter to state legislators from Long Island urging action before the scheduled June 20 end of the 2013 state legislative session.

AARP also released a report today making the case for a consumer advocate, which would give residential utility customers a meaningful seat at the table when regulators consider rate hike requests. The report includes the latest federal data on residential electric rates.

And dozens of AARP volunteers from the Rochester, Syracuse and Utica areas traveled to the state Capitol today to advocate for the Savino-Dinowitz bill.

The association representing 2.5 million New Yorkers 50 and older is also urging that the Moreland Act Commission established by Governor Andrew M. Cuomo to investigate utility performance in the wake of Superstorm Sandy include a utility consumer advocate office in its second round of recommendations, which are due this month.

"It's no coincidence that New Yorkers pay some of America's highest electric bills and live in one of the only states – and by far the biggest - without a real utility consumer advocate," said Beth Finkel, State Director of AARP in New York. "With the governor and lawmakers focused on utility issues, now is the time to give residential consumers a real voice in a process that has been dominated far too long by big, deep-pocketed power companies and industrial and commercial users."

AARP's report notes that the state's support for utility consumer advocacy has dwindled significantly over the past two decades, whereas other states' utility consumer advocates return hundreds of dollars in lower rates for residential customers for every dollar spent. A recent AARP survey showed 75 percent of New Yorkers support a utility consumer advocate office.

Older New Yorkers, particularly retirees and seniors on fixed income, tend to be more vulnerable to increases in utility costs because they must devote a higher portion of their income to energy bills.



Follow us on Twitter: @AARPNY and Facebook: AARP New York



AARP is a nonprofit, nonpartisan organization, with a membership of more than 37 million, that helps people turn their goals and dreams into real possibilities, strengthens communities and fights for the issues that matter most to families such as healthcare, employment and income security, retirement planning, affordable utilities and protection from financial abuse. We advocate for individuals in the marketplace by selecting products and services of high quality and value to carry the AARP name as well as help our members obtain discounts on a wide range of products, travel, and services. A trusted source for lifestyle tips, news and educational information, AARP produces AARP The Magazine, the world's largest circulation magazine; AARP Bulletin; www.aarp.org ; AARP TV & Radio; AARP Books; and AARP en Español, a Spanish-language website addressing the interests and needs of Hispanics. AARP does not endorse candidates for public office or make contributions to political campaigns or candidates. AARP Foundation is an affiliated charity of AARP that is working to win back opportunity for struggling Americans 50+ by being a force for change on the most serious issues they face today: housing, hunger, income and isolation. AARP has staffed offices in all 50 states, the District of Columbia, Puerto Rico, and the U.S. Virgin Islands. Learn more at www.aarp.org .

####