AARP Oklahoma
All the news that matters for 50+ Oklahomans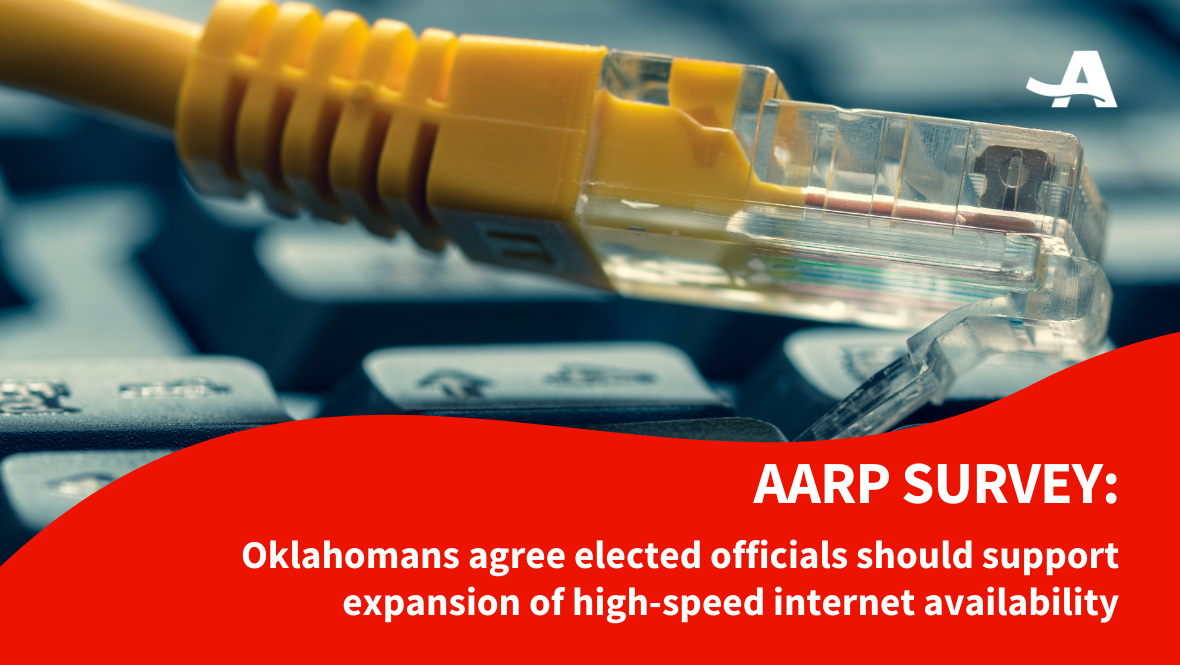 OCT 26, 2021
Internet usage among older Oklahomans is high, but gaps remain.
OCT 21, 2021
Of the 312,492 veterans in Oklahoma, only 33% have used their benefits at VA health care, according to U.S. Census Bureau.
OCT 14, 2021
AARP Oklahoma is fighting against Oklahoma Gas and Electric's (OG&E) attempt to pass along $750 million worth of its mistakes to customers for decades to come and calling on Oklahomans to also raise their voices and fight back.
OCT 11, 2021
Residents and visitors to Tulsa's Historic Greenwood District now have a new place to play, gather and exercise, thanks to a new AARP-sponsored outdoor fitness park. The fitness park is located at 698 E. Jasper St. in the B.S. Roberts Park, across the street from Langston University - Tulsa campus.