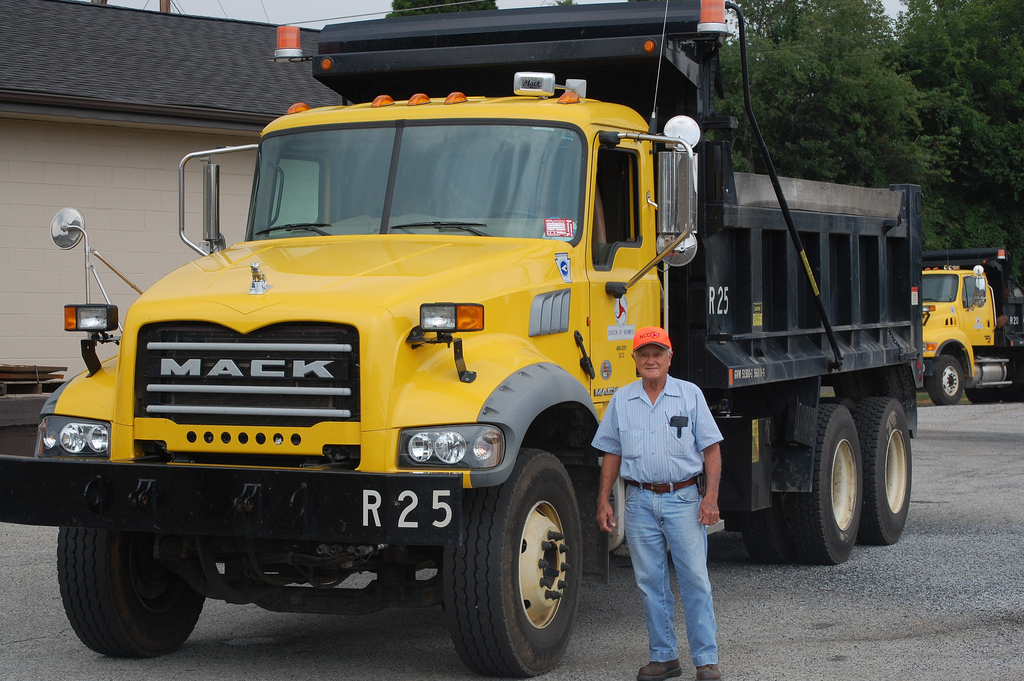 By Mark Estess, State Director - AARP Idaho

The American population is getting older—and Idaho is a compelling example. In 2000, there were about 330,000 people in our state who were age 50 and over. By 2010, the 50+ group had grown to about 480,000. By 2030, the figure is projected to reach almost 700,000, more than double what it was when this century began.

At the same time, many older adults want to stay in the workforce longer than older employees did in the past.

What does all this mean for individual workers and for businesses in Idaho? Recognizing the attributes and accomplishments of older employees, we believe these trends can be a vehicle for greater opportunity and growth. Older workers have earned a reputation for commitment and reliability. They bring to the workplace important assets such as knowledge, maturity, experience, and a proven capacity to get along with customers. In many cases, they can serve as mentors to younger colleagues.

The reasons older workers cite for postponing retirement are varied. A survey of workers 50+ by AARP and the Society for Human Resource Management (SHRM) several months ago found that about four in five said that financial reasons, including health insurance, were the primary drivers in their working or seeking work now, whereas about one in five pointed to a non-financial motivation, such as enjoyment or being productive.

At the same time, the economic downturn has hit older workers hard. On average, people 50+ who lose their job are out of work for about a year.

At AARP, we are connecting older employees to job openings and we are identifying and affirming the vital role of those businesses that actively seek and benefit from older workers.

This summer, AARP launched an effort we call Work Reimagined, a social network-based jobs program that brings together employers who are seeking experienced workers with qualified professionals looking for new or more satisfying careers. The site for this initiative ( www.workreimagined.org) leverages the platform of the professional networking site, LinkedIn.

Through Work Reimagined, experienced workers find advice and insights relevant to them in today's job market. They also find access to current job openings with the more than 140 employers who have taken the Work Reimagined pledge.

Employers who sign the pledge agree that they:

Are open to the value of experienced workers
Have nondiscriminatory human resource policies
Have at least some immediate hiring needs at the time they sign the pledge
Through the integration of LinkedIn information, qualified workers are put in the same space as employers who value those workers. AARP is working to make sure these workers are comfortable in that space. So often these days, the job search is a cyber-search, and we are helping to take the mystery out of that process.

Reinforcing these efforts, AARP is helping to build greater awareness of best practices among employers when it comes to older workers.

For over a decade, we have recognized employers across the country that have carried out forward-looking policies for recruiting and retaining older employees. The AARP Best Employers for Workers Over 50 Awards have spotlighted innovative companies for outstanding practices in areas such as flexible work options, training opportunities, and competitive health and retirement benefits.

Beginning this year, AARP is cosponsoring these Best Employer awards with the Society for Human Resource Management. Any employer with at least 50 employees, headquartered in the United States, is eligible for this honor, including for-profit companies, not-for profit organizations, educational institutions, and local, state, and federal government agencies.

Over the years we have observed a wide variety of best practices by employers when it comes to attracting and retaining older workers. Among the approaches that are appealing to older employees and a good investment for employers are:

Actively recruiting older workers. By maintaining alumni networks, rehiring their own retirees (perhaps on a part-time basis), using senior placement agencies, and turning to social media, companies can effectively reach older workers and retirees.
Offering a culture of opportunity. By providing programs such as tuition reimbursement, in-house training (including job rotations and temporary assignments across departments), and mentoring, employers create conditions for growth on a personal and corporate level.
Paying attention to health. Some companies offer health insurance to part-time workers. Benefits for long-term care insurance, even if the employee pays the premium, and short-and long-term disability are also valuable for older workers. Health screenings, flu shots, smoking cessation and weight loss programs advance wellbeing and productivity.
Establishing a secure retirement. By automatically enrolling employees in a 401 (k) plan and matching at least part of the employee's contribution, companies can make a solid investment in their workforce and greatly increase the financial security of their employees. Offering financial education to employees will reinforce this investment.
Building a flexible workplace. Top companies offer flexible arrangements geared to the modern world. Compressed work schedules, telecommuting, phased retirement programs, on-site care, and leaves of absence with or without pay are accommodations that enable workers to meet family responsibilities

and

to focus on their work. For boomers who are handling child care responsibilities while also caring for their aging parents, such flexibility is especially welcome.
Employers who recognize and readily adapt to the changing face of the workforce will have an advantage as demographic changes continue to unfold in Idaho. It's time for a new look and new approaches to older workers.

[Photo courtesy of NCDOTcommunications/Flickr]

Check out this video to learn more about AARP:


http://youtu.be/eCdlDARir6U[/youtube]