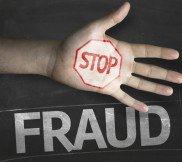 An informed consumer is better prepared to avoid fraud, and AARP Pennsylvania wants residents to have the information they need to safeguard their money.

The state office's award-winning Consumer Issues Task Force promotes financial security and consumer protection by informing people about misleading and abusive marketplace practices. These AARP volunteers travel around the state giving free presentations to community groups on topics such as online safety, identity theft and investment fraud.

Older Americans are particularly susceptible to fraud, according to the FBI, because they are more likely to have savings and may have cognitive disabilities. Pennsylvania ranked 18th in the nation in fraud complaints per capita to the Federal Trade Commission in 2014.

To book a speaker for a group, email David Kalinoski at dkalinoski@aarp.org or call him toll-free at 866-389-5654.