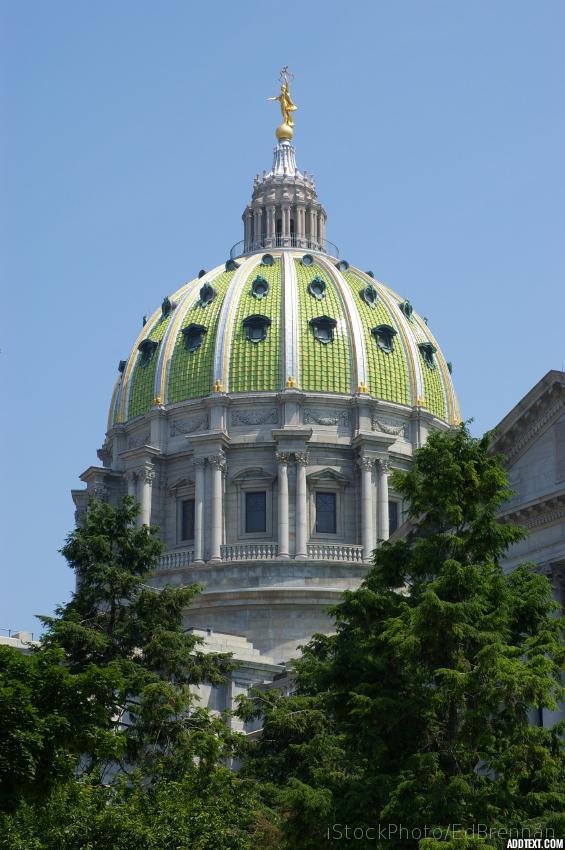 Governor Wolf Announces Prostate Cancer Diagnosis

Governor Tom Wolf held a press conference earlier this week to reveal that he has been diagnosed with prostate cancer. The Governor emphasized that the cancer had been discovered at a very early stage and doctors anticipate an excellent chance at recovery with treatment. He noted that this diagnosis will not impact his ability to perform his duties as Governor, and also used this as an example for the need for routine physical examinations so these types of conditions can be identified and treated as early as possible.

Primary Election Filing Deadline Passes

The filing deadline for the April 26 primary election in Pennsylvania occurred last week and it revealed some unsurprising news. Much of the focus was on the candidates who filed for President and the major statewide elections (one US Senate seat and the offices of Attorney General, Auditor General, and State Treasurer). But all 203 seats in the State House of Representatives, as well as 25 of the 50 seats in the State Senate will also be up for election and the details of those filings were sobering.

Some 186 incumbent House members filed for re-election; 81 of these individuals had no one file petitions to challenge them in either the primary election or the general election. Twenty-one incumbent State Senators filed for re-election, and only ten of them currently have an opponent. It is possible, in some of these races, for another candidate to get enough write-in votes in the primary election to qualify for the general election ballot. But it is equally likely that some candidates who filed petitions to run in the primary will drop out of the race.

Running for State Representative or State Senate is a very demanding undertaking, requiring a significant time commitment. In today's political environment it is also an expensive proposition, as campaigns spend tens of thousands of dollars (or more) on advertisements, mailings, polls, and campaign assistants. Incumbent legislators begin with a significant name recognition advantage and find it easier to raise campaign funds from those with interests before the General Assembly. With these facts in mind, it is not surprising that so few individuals run in these elections, resulting in many Pennsylvania voters having limited options when voting for who will represent them in the General Assembly.

State Budget Hearings Begin

This week saw the beginning of hearings before the State House and State Senate Appropriations Committees on the 2016-17 Pennsylvania State Budget. This is a three week process that allows the heads of state agencies to appear before the Committee to explain their request for funding for the upcoming year. Although there are many questions about the actual budget, these hearings also give legislators an opportunity to discuss policy issues with Cabinet Secretaries and the heads of other offices.

The hearing that gained the greatest attention was the appearance of Budget Secretary Randy Albright before the Senate Appropriations Committee. Secretary Albright defended the actions of the Governor in vetoing the entire 2015-16 budget in June of 2016 and the partial veto of the budget last December under harsh questioning from Senators.

The tone of this hearing left little doubt that neither the Governor nor the Republican majority in the General Assembly is near an agreement on how their differences will be settled in time for this year's budget deadline on June 30.

Other hearings were less confrontational. Of particular interest to older Pennsylvanians was the appearance of Aging Secretary Teresa Osborne before the House Appropriations Committee. Secretary Osborne discussed the continuing efforts of the Department of Aging to help older Pennsylvanians stay at home and in their communities and emphasized the importance of lottery-funded programs toward this goal. Questions from the Committee, which included the Republican and Democratic Chairs of the House Aging and Older Adult Services Committee, Representatives Tim Hennessey and Steve Samuelson, focused on such issues as the plans to move Medicaid-funded long-term services and supports into a managed care environment and efforts to revise the Older Adult Protective Services Act. AARP surveys have demonstrated that 95% of Pennsylvanians would like to remain in their homes and communities for as long as possible as they age and it is encouraging to hear both the Secretary of Aging and members of the General Assembly agree on this goal and debate what is the best way to achieve this outcome.

The House Appropriations Committee also heard testimony from Acting Consumer Advocate Tanya McCloskey regarding the operations of the Office of Consumer Advocate. Committee members praised the work of the Consumer Advocate's office on behalf of all Pennsylvanians. House Consumer Affairs Chairman Robert Godshall also participated in this hearing and he and Ms. McCloskey discussed concerns about how stronger consumer protections are needed for electric customers who sign up for variable electric rate plans. Many Pennsylvanians with variable rate electric plans were hit by dramatic electric rate increases that caused extreme financial hardship during the cold winter of 2014. One way to achieve those protections would be to pass legislation introduced by Representative Godshall, House Bill 844, legislation which has the support of AARP Pennsylvania.