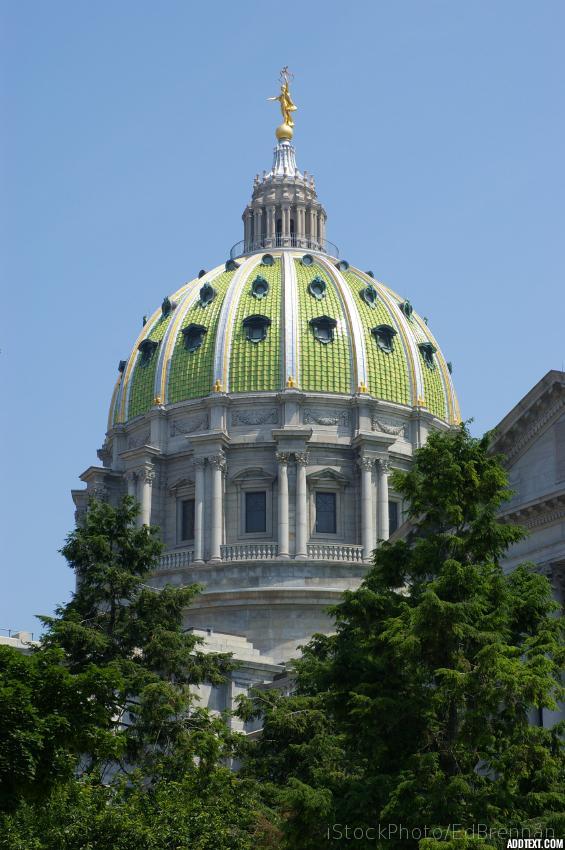 Media focus this week in Jefferson County….

Because that's where Punxsutawney Phil lives! The big news this week is that the cousin of the groundhog that eats the tomatoes in my garden says we'll have an early spring since he didn't see his shadow.

A reason the festivities on Gobblers' Knob filled a news vacuum in Pennsylvania this week is that Governor Wolf moved his annual budget address from the first Tuesday in February to the second Tuesday in February. Pundits have speculated that since the Commonwealth doesn't have a completed 2015-16 budget, presenting a 2016-17 budget with many of the same funding requests rejected by the General Assembly last year on Groundhog Day might seem a little….ironic?

Consumer Fraud – it never seems to end

Like Groundhog Day, another thing that happens over and over again in Pennsylvania is consumer fraud. Each season of the year seems to have its own particular scam – right now, a popular telephone deception involves a call saying you owe back taxes and you must pay them immediately by giving your credit card information over the phone or agents from the U.S. Treasury Department will visit your home to arrest you. E-mails that say they are from friends or acquaintances claiming they have had an accident in a foreign country, or calls supposedly from grandchildren saying they are in jail are also very prevalent right now. It might sound simplistic to say "never give financial information or credit card numbers to anyone that calls or e-mails you", but unfortunately, many people fall victim to these kind of scams every day.

It is a constant battle to try and keep up with these scams in this age of technology. AARP is attempting to help through our Fraud Watch Network. The AARP Fraud Watch Network is:

An Educator: It provides real-time alerts about the latest scams, tips on how to spot them, and the inside scoop on how con artists think so you can outsmart them before they strike.
A Watchdog: AARP's nationwide scam tracking map gives you access to a network of people who've spotted scams and the opportunity to pass along your own experiences, so together we can beat con artists at their own game.
A Resource: A real live person trained in how to avoid fraud and advise you if you or a loved one has been scammed is available by calling the AARP fraud helpline or attending a forum in your community.
Free for Everyone: Anyone, of any age, can access the AARP Fraud Watch Network resources at no cost.


You can sign up for the AARP Fraud Watch Network by visiting the Fraud Watch Network page.

Although many of the worst frauds and scams originate from locations outside the United States, avoiding federal and state laws, there are protections available for consumers. Pennsylvania has an Unfair Trade Practices and Consumer Protection Law which allows consumers to recover damages if they have suffered from a scam or fraud by a business located in the Commonwealth. Pennsylvanians may also sign up to block telemarketing calls by enrolling in the Pennsylvania Attorney General's Do Not Call program or the Federal Trade Commission's National Do Not Call registry.

Finally, AARP Pennsylvania has a dedicated group of volunteers who work to protect consumers from scams and frauds. The AARP Pennsylvania Consumer Issues Task Force schedules presentations across the Commonwealth and works with State Agencies. Contact AARP Pennsylvania at aarppa@aarp.org to learn about upcoming Consumer Issue Task Force Presentations.



"Ray's Round Up" features updates on current state and federal issues by Ray Landis, AARP PA's Advocacy Manager.