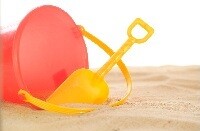 Join AARP and SUNY Adirondack's Continuing Education Program for a three-week, three-session class,
Planning for a Comfortable Financial Future: The Complete Financial Management Workshop, starts April 23, 2014.
The class is regularly priced at $75 per couple, but it is available now for $50 (a savings of 33%) for AARP members
and their friends.
Look for the AARP table to meet AARP volunteers before the class to find out what AARP is doing in your community.
Dates of Classes:
April 23, April 30, & May 7, 2014 (three session course)
6:30 - 9:00 pm
$50 per person/couple
SUNY Adirondack
640 Bay Rd.
Queensbury, NY 12804
To RSVP, contact SUNY Adirondack Continuing Education at 518-743-2238 or conted@sunyacc.edu. Class size is limited so pre-registration is required.
________________________________________
The class will cover Cash Management, Risk Management, Investment Concepts, Tax Planning, Retirement Planning and Estate Conservation.
You'll receive a complimentary, comprehensive workbook full of current information about financial concepts and tools (couples will receive one workbook). The workbook is designed to follow the presentation and serve as a reference tool for years to come. It includes valuable exercises, worksheets, and descriptions of the essential concepts learned during the class.
*This informative course is designed for educational purposes only and has been conducted for the public at SUNY Adirondack for several years now. You'll receive dynamic instruction about concepts and strategies - not specific financial products and services. Your instructor will use straightforward language and full-color graphics to illustrate important financial information you need to know.
**This is not an AARP event. Any information you provide to the host organization will be governed by its privacy policy.