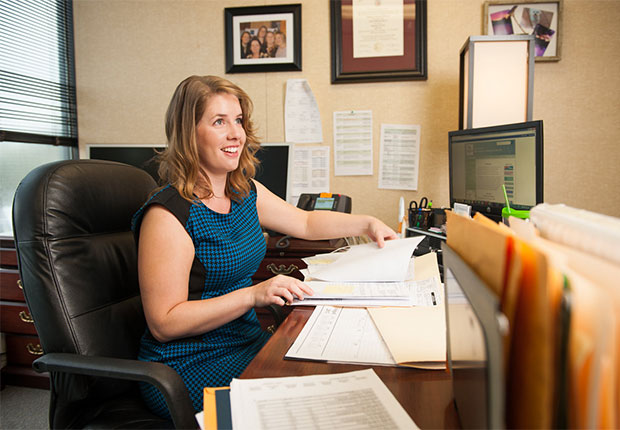 By Linda H. Lamb

The woman on the phone was painfully embarrassed. She wouldn't even give her name to Juliana Harris of the South Carolina Department of Consumer Affairs.

She poured out a story about an online romance that turned out to be a fraud. To Harris, the details were all too familiar.

"These romantic scams are difficult to hear about," Harris said. "The woman got involved with a man online and ended up losing thousands of dollars.

"Usually, the man is very quick to say 'I love you.' Then there are requests for money—small amounts at first. They often claim to be out of the country on a religious mission or deployed with the military. They need a new computer, a plane ticket or a visa."

Many older people are online these days, and they can be more vulnerable to online scams than younger computer users, said Harris, senior communications coordinator at the department.

Whether online, by phone or by mail, numerous scams target older people, which is why AARP is pushing for greater awareness of fraud. The AARP Fraud Watch Network, at aarp.org/fraudwatchnetwork, can help. You can learn to spot fraud, report scams and sign up for alerts about fraud prevalent in South Carolina.

Next month, three Fraud Watch events will feature experts and law enforcement officials who will describe recent scams and offer tips on fraud: Nov. 17 at the First Presbyterian Church in Spartanburg at 10 a.m; Nov. 18 at the Kingstree Recreation Center in Kingstree at 10 a.m.; and Nov. 19 at the Florence County Library in Florence at 2 p.m. For more information, go to aarp.org/sc or call 866-389-5655 toll-free.

One type of fraud South Carolina residents know well is identity theft. A 2012 cyberattack on the Department of Revenue compromised the Social Security numbers and other personal and financial information of 5.7 million state taxpayers and dependents.

This led to heightened awareness of identity theft, said Patrick Cobb, AARP South Carolina communications director. "There's been more attention paid to these issues since the breach," Cobb said.
For example, the state allocated $233,250 to Harris' agency for a new ID theft unit.

Consumer Affairs received 2,939 reports of scams during the year that ended June 30. The department tracked reports of $938,983 lost to scams from November 2014 to June, along with $709,362 in "potential losses" if other cases of fraud had been successful.

Harris warned of several common scams:

Targeting grandparents. A caller purporting to be your grandchild says he's in trouble and desperately needs cash. "Don't tell my parents—they'll kill me," he might add.
Phony IRS or other agency. A letter or caller claims you owe money for back taxes or to keep a utility from shutting off your electricity.
Phony sweepstakes and lotteries. You've won a bundle of cash! But first you must fork over money for "taxes" or "fees."
Prepaid funerals. Watch out for funeral planners who simply disappear with your money.You can check Consumer Affairs (consumer.sc.gov) for information on scams.
Some tips:

Call the parents of that grandchild to verify her whereabouts.
Don't send any money for a supposed sweepstakes payout.
Learn to monitor your bank accounts online.
In the aftermath of the Department of Revenue security breach, state residents can get free credit monitoring, but it expires Oct. 31. Go to csid.com/scidprotection or call 855-880-2743 toll-free.
Check Consumer Affairs to see whether a funeral planner is licensed (online or call 800-922-1594).
Contact a government agency or utility directly to see whether you really owe money.
Double-check before you give anyone money, Harris said, "because 99 times out of 100, you're not going to get that money back."

Linda H. Lamb is a writer living in Columbia.