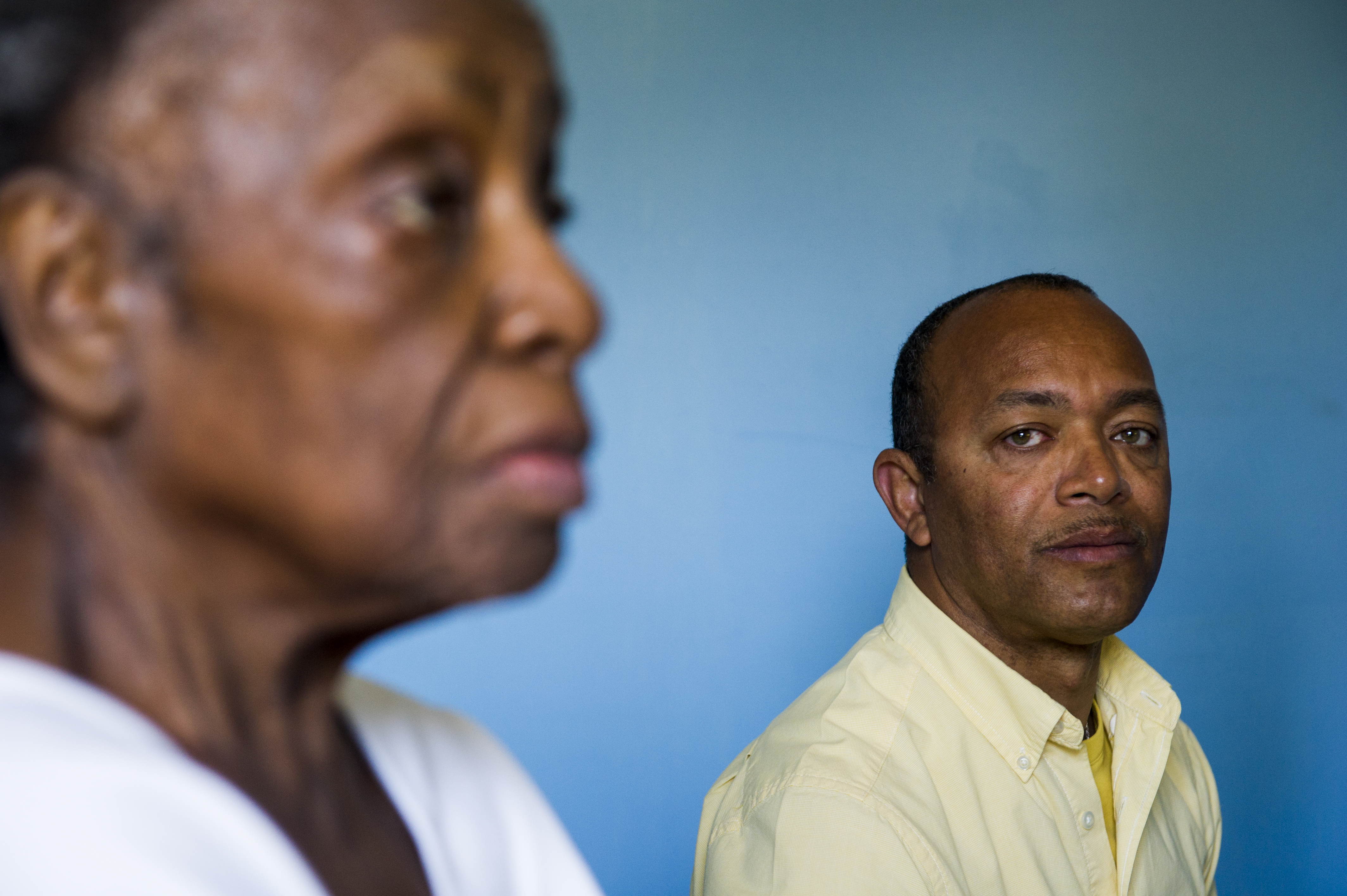 By Linda H. Lamb

The hardest thing is "the feeling of being locked in," Dennis Bell said.
In 2009, Bell took a cherished aunt with Alzheimer's disease into his Columbia home, caring for her with the help of other family members and occasional sitters. "She's always been an integral part of our lives," he said. As a registered nurse, he seemed like the logical person to take primary responsibility.
But Bell, now 59, found that even being a health professional did not prepare him for the stress of planning his aunt's days, worrying about her safety and feeling trapped in his home because it was hard to take her out.
"When she first moved in, she was able to get herself ready and catch the bus to day care," he said. "But she reached the point where she was not a candidate for day care because she couldn't do things for herself."
Since this spring, Bell's aunt, Serena Brooks, 90, has lived nearby with his sister. He still helps out and sees her frequently.
While it's a labor of love, looking after an Alzheimer's patient "is an eye-opening experience," he said. "I think the country is going to have to do more to help as the population ages."
In South Carolina, a task force on long-term care is working on solutions that could help lighten the burden for people like Bell.

Proposals considered
The 75-member task force includes representatives from a variety of agencies and advocacy groups, including AARP South Carolina. They work under the auspices of the South Carolina Institute of Medicine and Public Health, a nonpartisan health policy group serving as a neutral convener of the task force.
This spring, the task force plans to release its recommendations to the public and the Legislature. Among proposals in the works are improved respite services so caregivers can take a break, videos on how caregivers can help their loved ones, caregiver coaching services and a registry where caregivers can locate paid direct-care workers to assist in the home, said Coretta Bedsole, AARP South Carolina associate state director for advocacy.
The task force has been studying the long-term care needs of people of all ages and disabilities, said Lee Pearson, the institute's director of operations. But he said older residents will have a special interest in recommendations for caregivers.
"There are nearly 800,000 South Carolinians providing care to friends, neighbors and loved ones," he said.
An AARP survey of registered voters 45 and older, released in March, found that increased funding for programs that help older people live independently at home was considered "extremely important" or "very important" to 74 percent of respondents. Another 14 percent considered it "somewhat important."
The survey also noted typical costs for levels of care in the state:
About $10 to $12 an hour for a licensed home health aide.
About $34,500 a year for a private room in an assisted living facility.
About $71,175 a year for nursing home care.
Fifty-five percent of respondents said they already provide unpaid care or assistance to an older relative, friend, spouse or partner.
Pearson said that while caregivers often welcome a break from their duties, the task force wants to link respite services with education, too.
"We found that respite alone doesn't necessarily improve long-term outcomes for patients and caregivers," he said, adding that respite periods that include opportunities to get information and support would be more useful.
For example, caregiver coaching services could include training videos intended to increase a caregiver's confidence and improve the patient's quality of life, he said.
For legislative information and updates, call 866-389-5655 toll-free. To share a caregiving story, visit aarp.org/iheartcaregivers.
Linda H. Lamb is a freelance writer living in Columbia, S.C.