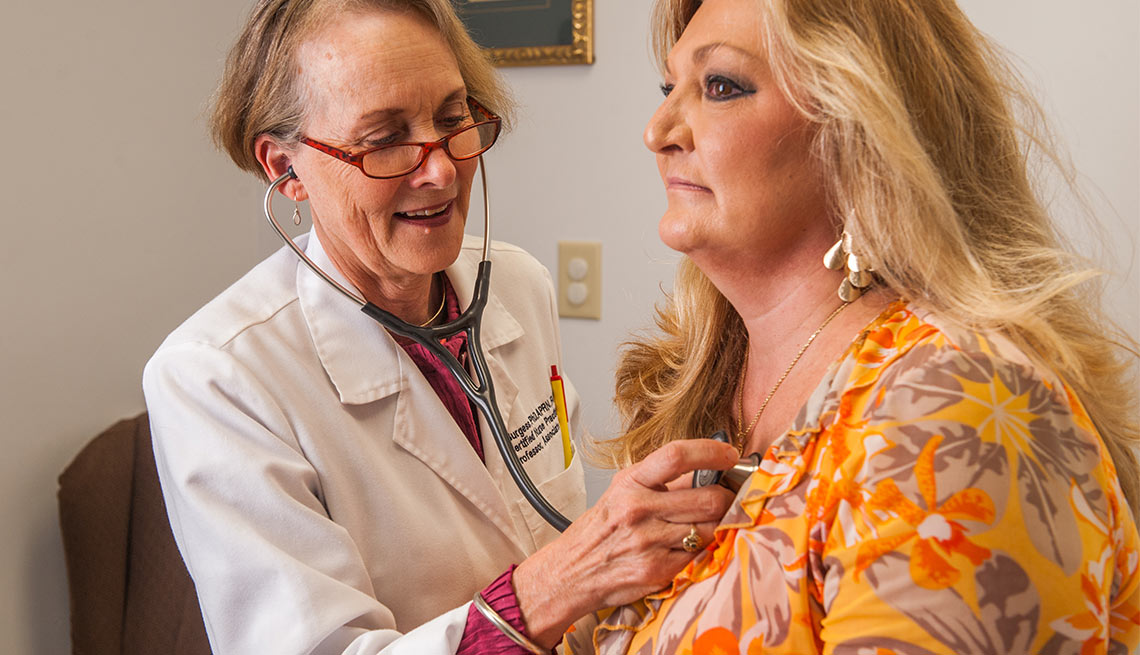 By Linda H. Lamb

When Stephanie Burgess hears the expression "If you're not part of the solution, you're part of the problem," she has no doubt where she and other nurse practitioners fit into that scenario.

The problem: the looming shortage of primary care physicians as the population gets older and the Affordable Care Act helps more people get health insurance.

Part of the solution is an expanded role for nurse practitioners, according to Burgess and others who say South Carolina's rules governing advanced practice registered nurses (APRNs) are among the most restrictive in the nation.

"The research shows that the quality of outcomes delivered by nurse practitioners and physicians is comparable," said Burgess, an associate dean and clinical professor at the University of South Carolina College of Nursing. She's also a family nurse practitioner at the Children and Family Healthcare Center in Columbia.

A bill to remove barriers faced by nurse practitioners never made it out of a subcommittee earlier this year. But a sponsor, Rep. Jenny Horne, plans another push, including public hearings, next month.

Easing restrictions on APRNs, who often serve low-income and rural areas where doctors are scarce, would enhance access to care and reduce costs because nurse practitioners charge less, she said.

"I talk to working-class people every day who may have insurance, but it's still really expensive to see a doctor," said Horne, a Dorchester County Republican.

Census data showed a 30 percent increase in the number of over-65 South Carolinians from 2000 to 2010, a trend likely to continue. AARP South Carolina supports the bill.

"It's pretty clear that as we get older, we tend to see the doctor more frequently," said Teresa Arnold, state AARP director. "So the need for good-quality primary care will increase."

Besides being a registered nurse, an APRN has a master's or doctoral degree plus advanced training and clinical experience to diagnose, treat and prescribe medication. Some states allow considerable leeway for APRNs to practice independently, although, like primary care doctors, they must refer some patients to medical specialists.

South Carolina requires APRNs to be supervised by a physician who must be within 45 miles of the APRN's office or clinic and who oversees some nurses' actions. Many APRNs say this limits their ability to set up or expand a practice.

Greater independence
Among other changes, Horne proposes dropping the 45-mile requirement, potentially allowing more clinics in rural areas, and eliminating the supervision requirement. Burgess noted that many APRNs—such as those at her clinic—already collaborate with off-site doctors, rather than being under their supervision.

Nurse practitioners should also be allowed to prescribe Class 2 drugs, she said, including controversial pain relievers such as oxycodone. For acute injuries such as broken bones, "Aleve just isn't going to cut it," Burgess said.

In the last legislative session, doctors and nurses disagreed sharply over the need for a change. Judith Thompson, CEO of the South Carolina Nurses Association, said a physicians bill labeled as a compromise measure proposed little change.

The South Carolina Medical Association lobbied against Horne's proposal, calling it "the most critical bill of the year." Richard Osman, M.D., who chairs the association's board, said that allowing nurse practitioners more independence could hurt patient care because they lack doctors' "vast training and education."

But to patients like Jessica Shelton, nurse practitioners have been a lifeline. Three years ago, she sought treatment at Burgess' clinic in Columbia. Burgess found a lump that turned out to be breast cancer and referred her to a specialist. As Shelton went through cancer surgery, at age 25, Burgess stayed involved.

"Stephanie talked to me, she got to know me, she took the time to sympathize with me in my difficulties," Shelton said. "She's not an M.D., but she has been there for me every step of the way."

Linda H. Lamb is a writer living in Columbia.