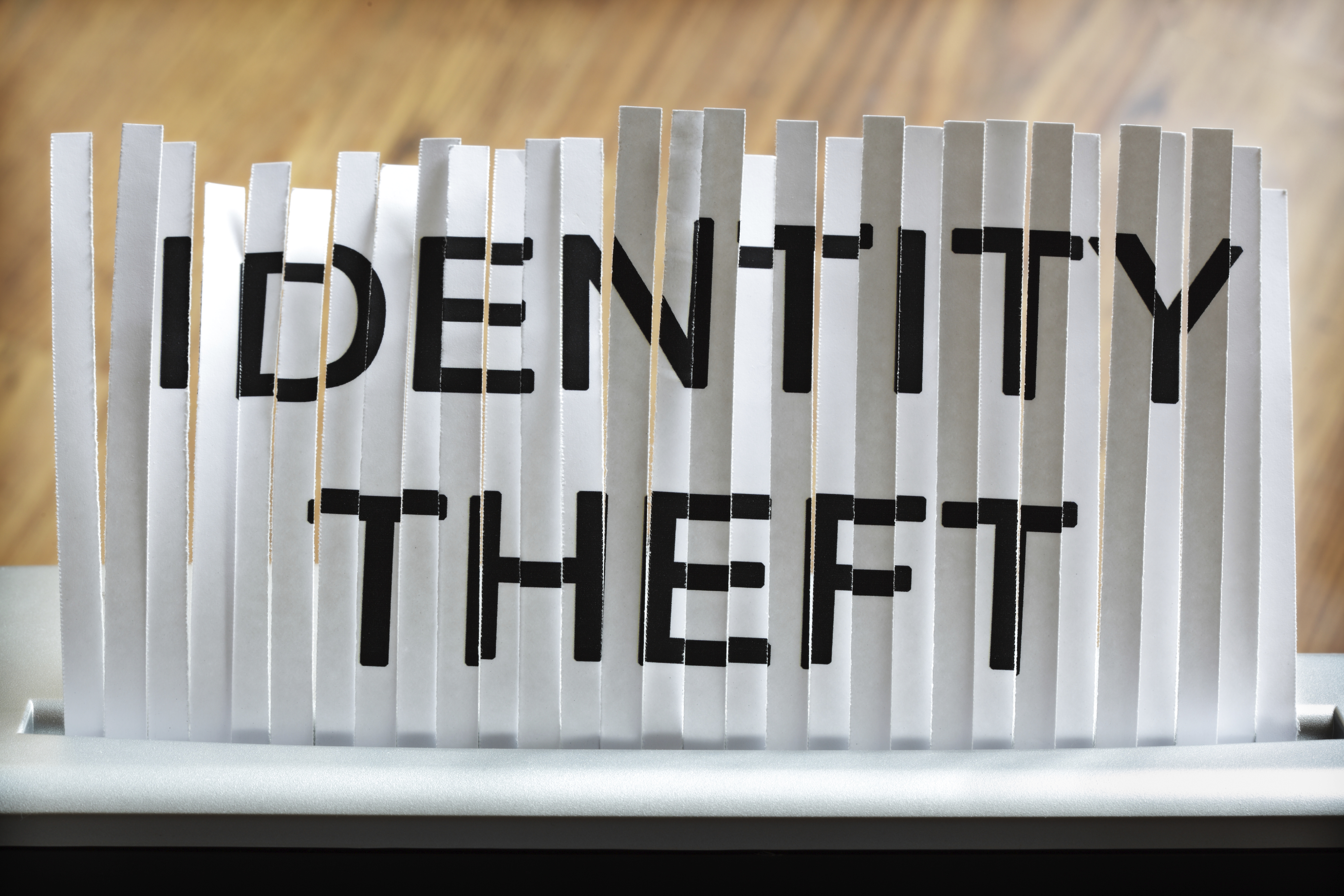 Combating fraud is a priority for AARP New York, which represents approximately 2.7 million members age 50-plus throughout New York State. In a 2014 report, AARP found that 43% of 50+ voters in New York State or someone they know, have encountered a fraud or scam in the past 5 years and 56% are extremely to very worried about becoming a victim of identity theft, which was tops among all types of fraud.

Identity thieves routinely search through dumpsters and trash cans, looking to find confidential information. One way to keep your identity safe is to shred documents containing personal information. This includes bank and credit card statements, tax forms, and medical bills. 41% of respondents age 50+ shred documents once a week or more.

That is why AARP and New York Attorney General Eric Schneiderman have come together to host a series of Shred Fest events throughout New York State starting the week of April 25, 2016. AARP's Shred Fest events will allow consumers to discard their paperwork in a safe and secure manner.

"Identity theft is one of the most prevalent types of fraud encountered by people age 50 and over," said Beth Finkel, State Director of AARP in New York. "By doing something as simple as shredding their documents, New Yorkers can safeguard their identity along with their hard earned credit rating and retirement savings from unscrupulous thieves. AARP New York is pleased to see the success of this joint effort with Attorney General Eric Schneiderman and we thank him for his leadership in providing this vital service to New Yorkers," added Finkel.

In 2015, New York residents registered more than 100,00 complaints about fraud with the Federal Trade Commission.

To avoid having your sensitive information compromised, security experts recommend shredding of the following types of materials:

Old documents: Papers that carry your Social Security number, birth date, signature, account numbers, passwords or PINs.
Banking: Canceled or unused checks. Shred deposit slips and ATM and credit card receipts, once you receive your monthly statements.
Credit Cards: Preapproved credit card applications and incentive/gift checks from credit card companies.
Medical: unneeded medical bills.
Investments: Investment account statements.
Obsolete ID cards: Expired driver's licenses, medical insurance cards, and passports.
Shred Fest 2016 events are being held in at least 39 states next week. Residents of other communities who wish to take advantage of a Shred Fest event may refer to online schedule.

And for those consumers who use a home shredder, experts also recommend the use of a micro-cut model. Tests have shown that the scraps of paper from a straight or cross-cut shredder can be reassembled by identity thieves. With a micro-cut shredder, the paper is rendered into impossible-to-reassemble debris.

More information on how to keep yourself safe from identity theft fraud, and alerts regarding other types of scams, is available from the Fraud Watch Network.

Join us for us a free shredding event: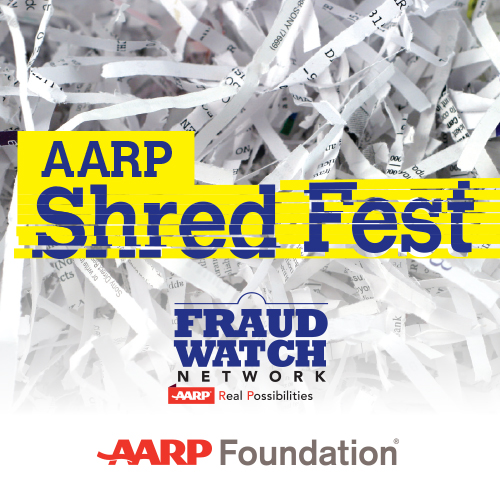 ALBANY
Tuesday, April 26, 9 AM – 12 PM 
Address: Sidney Albert Albany Jewish Community Center, 340 Whitehall Road, Albany, NY 12202


BUFFALO
Wednesday, April 27, 10 AM ­– 3 PM
Address: Grapevine Banquets, 333 Dick Road, Depew, NY 14043

CHINATOWN
Friday, April 29, 2016 10AM-2PM
Address: Division Street between Eldridge and Forsyth

HARLEM
Wednesday, April 27, 2016 11AM - 2PM
Address: Adam Clayton State Office Building @ 163 West 125th Street in Harlem, NY 10027

LONG ISLAND
Tuesday, April 26, 9 AM – 1 PM
Address: Cradle of Aviation Museum, Nassau Community College, Charles Lindbergh Blvd, Garden City, NY 11530

Tuesday, April 26, 1 PM – 4 PM
Address: 160 Walt Whitman Road, Huntington Station, NY 11746

MANHATTAN
Tuesday, April 26, 11 AM – 2 PM
Address: Manhattan Plaza, 400 & 484 W. 43rd Street, New York, NY 10036

ORANGEBURG
Tuesday, April 26, 10 AM – 1 PM
Address: 26 West Orangeburg Road, Orangeburg, NY 10962

POUGHKEEPSIE
Thursday, April 28, 9 AM – 12 PM
Address: Guardian Moving & Storage, 3 Neptune Road, Poughkeepsie, NY 12601


QUEENS
Thursday, April 28, 12 PM – 3 PM
Address: Bowne Park, 32nd Avenue & 157th Street, Flushing, NY 11354

Friday, April 29, 11 AM – 2 PM
Address: Rochdale Village, 169-65 137th Avenue, Jamaica, NY 11434

Saturday, April 30, 2016 10AM -1PM
Address: First Baptist Church, 100-10 Astoria Blvd, East Elmhurst, NY 11369

ROCHESTER
Tuesday, April 26, 10 AM – 1 PM
Address: Classified Scanning & Shredding, 425 Paul Road, Rochester, NY 14624

STATEN ISLAND
Tuesday, April 26, 12 PM ­– 3 PM
Address: St. John's Episcopal Church, 1333 Bay Street, Staten Island, NY 10305

SYRACUSE
Tuesday, April 26, 9 AM – 12 PM
Address: Central New York Regional Market, 2100 Park Street, Syracuse, NY 13208

WATERTOWN
Tuesday, April 26, 9 AM – 12 PM 
Address: Tractor Trailer Parking Lot directly in front of The Holiday Inn Express, 1290 Arsenal Street, Watertown, NY 13601

Shredding services will be performed by a third party. All documents and information provided for shredding are subject to that party's privacy and informational security policies.

Visit the AARP Magazine for more tips on how to protect yourself against identity theft.