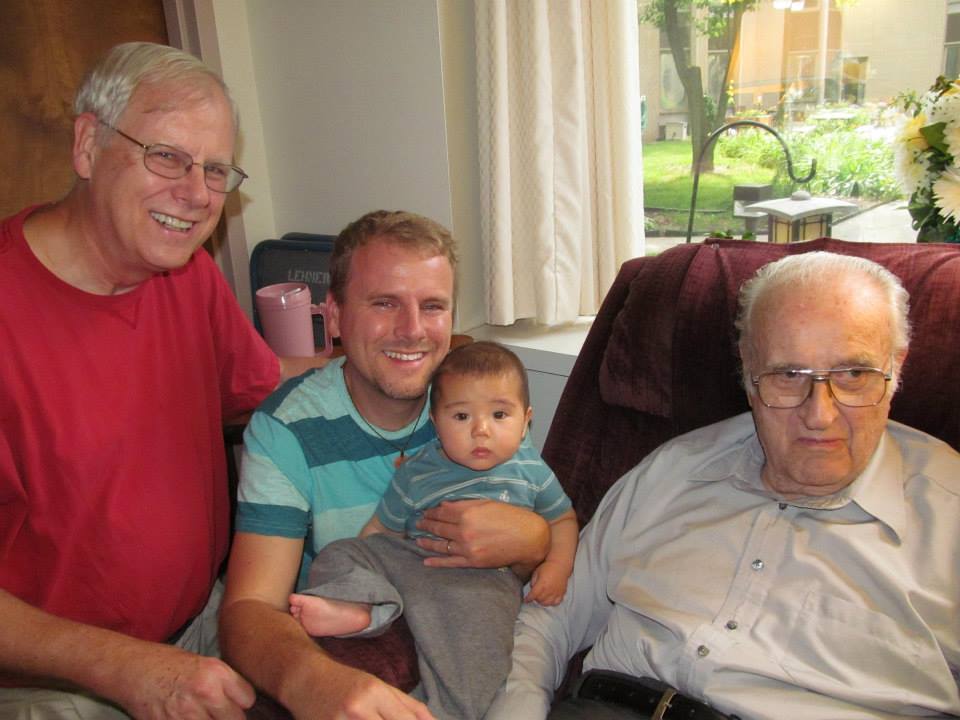 By Larry Lehmer

The first step in saving a family history is to start with those family members closest to you – usually parents, grandparents and siblings. But some people take their work outside the family as well.

Deanna Beineke of Fort Thomas, Ky., started her work with the Library of Congress' Veterans History Project by interviewing her father, World War II veteran Jack Burleson. Since then, Beineke has completed 55 interviews with veterans.

"These people are dying at a rate of 1,500 a day," Beineke said. "We have to save their stories."

John Dziak of Pittston, Pa., is spending his retirement years interviewing people in his area who were connected to the coal-mining industry. The president of the Greater Pittston Historical Society spends at least 40 hours each week pursuing his passion, without pay, "because they're fun."

"People say to me, 'What are you doing that for? When you're gone, it's going to be all over'," he told The Citizen's Voice. "No, it's not."

It's important to capture those important stories of the past for future generations.

I recently wrote about how I was distantly related to a well-known rock star of my youth. That connection, doubtless the result of hours of research, was made by someone else.

It's true that the Internet has made huge amounts of genealogical material available at the click of a mouse but, in some ways, sorting through the mounds of information available is even tougher than in the pre-computer era.

But, thankfully, the folks at Famous Kin have made it possible to easily check out the extended family tree of one of America's most renowned entertainment icons, Walt Disney. Even if this information doesn't help you leverage a few complimentary passes to the Magic Kingdom, it's still fun to see if you're related to Uncle Walt.

While you're there, check out the family trees of other celebrities. Who knows where it might lead.

AARP Iowa volunteer Larry Lehmer is a retired Des Moines Register editor and author of The Day the Music Died: The Last Tour of Buddy Holly, the Big Bopper and Ritchie Valens. He is currently working on a book about the Philadelphia years of American Bandstand. You can read his Bandstand blog here.