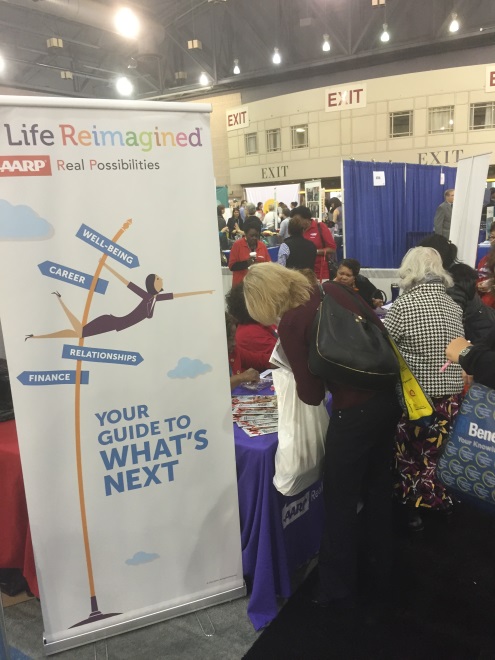 AARP was a proud sponsor of the PA Conference for Women, an event that drew 8,000 women from across the Commonwealth, where we were able to talk about Life Reimagined. The conference was held on Thursday, November 19 th in Philadelphia and featured many influential speakers, panelists, and workshops.

During the event, 150+ nationally recognized speakers talked about issues such as how to conquer your worst work habits, why women should be at the wheel, pay equality, career building skills and gaining the courage to be innovative. There was a strong emphasis on "being your best self", "finding your voice" and "embracing the unknown". These work themes align with Life Reimagined, a program designed to help individuals stop asking "if only" and start asking "what's next."

Life Reimagined was designed to help people reflect, evaluate priorities, and take action to live their best life. Its main purpose is to provide a personal guidance system to help people navigate transitions and live life to the fullest.




Life Reimagined is a multi-faceted approach that guides people through life transitions by helping them discover new possibilities. For people who feel they have not yet accomplished what they meant to accomplish, and for those who are happy with where they've been but sense that the ever-evolving workplace and longer lifespans have created space for something new in their lives, Life Reimagined can be a game-changer.

For some, it could be as simple as identifying the differences between your current and ideal roles, and making tweaks to feel energized about your work. For others, it could be a complete change in career paths. Working in the right field with the right skills and the right people is a formula for a happy, fulfilled work life.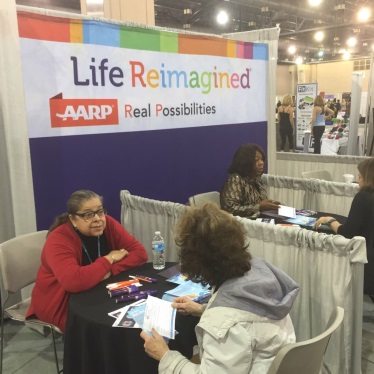 But where do you get started on your journey to fulfillment in the workplace? Where do you turn for guidance to take the first – and often daunting – step? When you are feeling lost in your personal journey, Life Reimagined can provide an exclusive, customizable roadmap.

Life Reimagined helps people understand where they are in their journey to achieve their goals and dreams, reflect, and make decisions in planning their next steps.





Life Reimagined has several programs that can help you:
Refresh your outlook to create opportunities in your current role
Lead with purpose
Explore options and rediscover your passion
Bring satisfaction back to your work
Reimagine your career
Plot a path towards your "what's next"
Build networking skills
Get an edge in your job search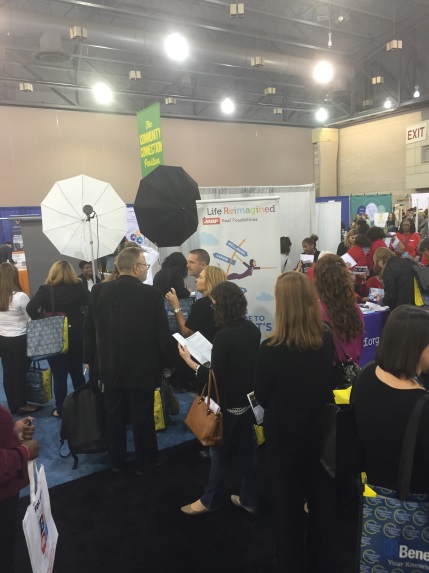 Life Reimagined also has programs that focus on well-being and relationships, taking a holistic approach to help individuals set and achieve personal, meaningful goals.

Over 700 women engaged with AARP volunteers to learn about and sign up for the Life Reimagined program, to speak with a Life Reimagined volunteer for a one-on-one assessment, and to receive a free professional headshots, courtesy of AARP.

Learn more about Life Reimagined here or by texting ACT to 30644.* You can also follow Life Reimagined on Facebook and Twitter.



*Standard data fees and text messaging rates may apply based on your plan with your mobile carrier.