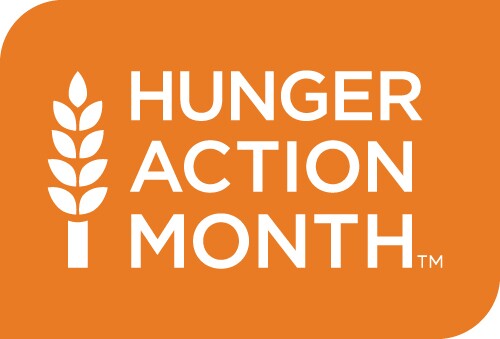 Most Americans view Iowa as the land of plenty: Row after row of corn and soybeans, farmyards full of squealing pigs and contented cows and smiling people quietly sipping lemonade in the shade of their porch on a warm summer evening as a refreshing breeze sweeps across the gently rolling landscape.
But Iowans know better. Feeding the world is hard work. For some Iowans, just feeding themselves is a major – maybe impossible – task.
One in eight Iowans struggles with hunger. That's almost 400,000 Iowans who cannot always make ends meet and may have to skip meals, sometimes going without food for days. These are often hard-working adults, children and seniors.
AARP Iowa thinks it's important to connect these Iowans with projects to help alleviate hunger. That's why we're partnering with the Iowa Food Bank Association to sponsor "30 Ways in 30 Days" events across the state in September as part of Hunger Action Month.
At these events you'll be able to share your time and talents in a variety of projects to attack hunger in our state. Here are the events:
Sept. 17, 11 a.m.-2 p.m.
HACAP Food Reservoir
1515 Hawkeye Drive
Hiawatha, IA
Activity: Packing emergency food boxes, sorting groceries and donations
Sept. 23, 1-4 p.m.
HACAP Food Reservoir
1515 Hawkeye Drive
Hiawatha, IA
Activity: Packing emergency food boxes, sorting groceries and donations
Sept. 25, 5:30-7:30 p.m.
Northeast Iowa Food Bank
1605 Lafayette St.
Waterloo, IA
Activity: Packing emergency relief back packs for children and older residents
Sept. 27, 9 a.m.-noon
Northeast Iowa Food Bank
1605 Lafayette St.
Waterloo, IA
Activity: Packing emergency relief back packs for children and older residents
Sept. 30, 9 a.m.-noon
Food Bank of Iowa
2220 E. 17th St.
Des Moines, IA
Activity: Sorting groceries and donations
Oct. 7, 9 a.m.-noon
Food Bank of Iowa
2220 E. 17th St.
Des Moines, IA
Activity: Sorting groceries and donations
Oct. 8, 1-4 p.m.
Food Bank of Iowa
2220 E. 17th St.
Des Moines, IA
Activity: Assembling back packs for older Iowans and children
Oct. 9, 9 a.m.-noon
Food Bank of Iowa
2220 E. 17th St.
Des Moines, IA
Activity: Assembling back packs for older Iowans and children