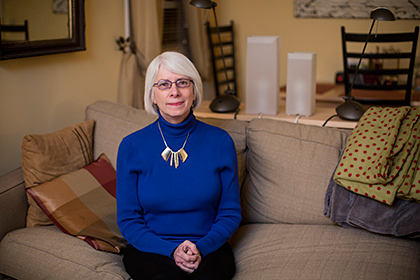 By Mary Van Beusekom

When Dale Jeske of New Hope heard about a proposed CenterPoint Energy rate hike last fall, he took out paper and penned a letter to the Public Utilities Commission.

The retired accountant and his wife, Vivian, both 87, live on Social Security and are concerned about not being able to afford to heat their home. "It's harder to budget money when everything is going up," he said. "I think they should bite the bullet and keep rates low so we can afford it."

Minnesota utility customers are facing two rate hikes. In August, CenterPoint Energy requested a rate increase for 2014 that would boost the basic natural gas charge from $8 to $15 per month for its nearly 825,000 customers. In November, Xcel Energy asked for a two-stage, 10.4 percent increase in 2014-15 for its 1.2 million electricity customers, its largest-ever request.

CenterPoint officials say they need the increase to pay for capital expenditures, including pipeline safety. The Minnesota Department of Commerce's Division of Energy Resources has recommended reducing CenterPoint's proposed $44 million increase to $23 million. Commerce Commissioner Mike Rothman said that would allow CenterPoint to make improvements without excessively burdening consumers. "I'm particularly concerned about those households on a fixed income, because they struggle to make ends meet," he said.

Amy McDonough, AARP Minnesota associate state director for advocacy, said rate increases place a disproportionate burden on older people. "Older consumers devote a higher percentage of their total income toward energy than other age groups, so they're just more sensitive to these issues," she said.

AARP Minnesota has fought the rate hikes by circulating a petition, emailing members to solicit public comment, sending letters to the Public Utilities Commission and launching a Web page at states.aarp.org/fairrates4mn to track state utility news and engage members. The site has information on how to comment or attend a public hearing.

Making a difference

While the public comment period for the CenterPoint increase ended in December, public hearings on the Xcel rate case are expected to be held in the spring and summer. McDonough urges consumers to voice their opinion: "That's what the Public Utilities Commission is there for, for people to weigh in," she said. "It's pretty easy to do, and it does make a difference."

CenterPoint's proposed $7 increase in the monthly basic gas charge would affect all customers regardless of gas usage, something that opponents say is unfair to consumers who try to conserve energy.

"I think it would be fairer to recover those costs proportionate to the amount of energy used," said Janice Richardson, 60, of Edina. The data analyst emailed the Public Utilities Commission to protest what she sees as a "very large increase, percentage-wise."

Xcel customers would see an increase, on average, of $10.29 a month by 2015 if the $291 million hike is approved. Xcel officials say the increase is needed to compensate for a number of large investments in infrastructure.

CenterPoint customers began paying a 4.9 percent interim increase on Oct. 1; Xcel customers began paying a 4.6 percent interim increase in January. If the approved rates are lower, customers will receive refunds.

An administrative law judge, LauraSue Schlatter, held hearings on CenterPoint's proposal and will make a recommendation to the Public Utilities Commission, which is expected to decide the matter in June. A decision on the Xcel rate case is expected by early 2015.

Mary Van Beusekom is a writer living in Excelsior, Minn.