What Scam Artists Don't Want You to Know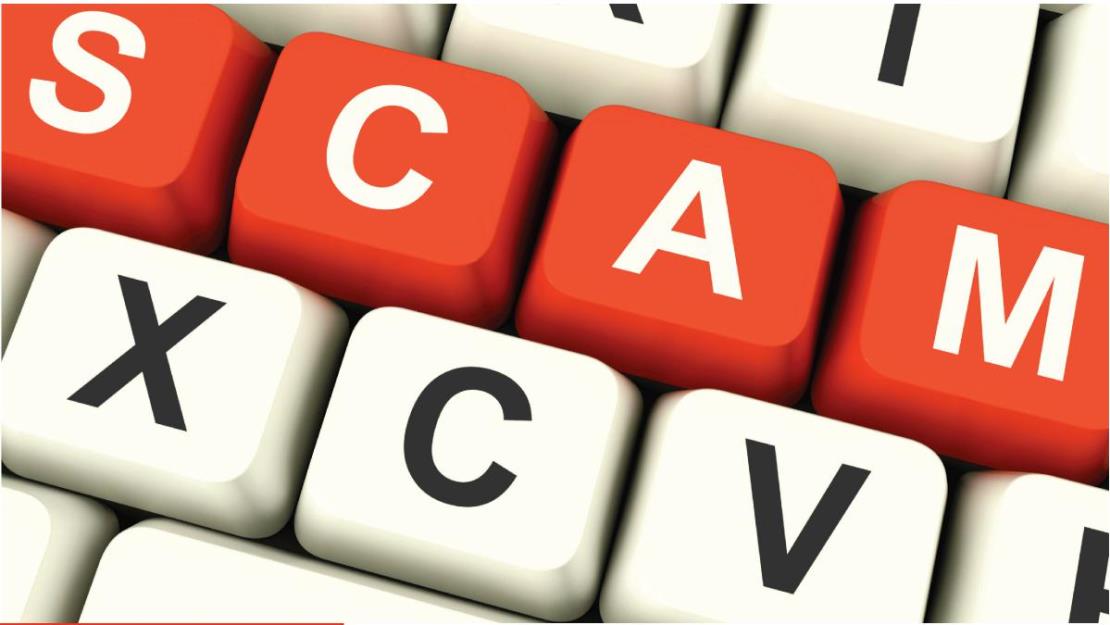 AARP Pennsylvanian recently hosted a discussion about fraud, featuring guest speakers Mary Bach and David Shallcross, on how to identify and avoid imposter scams. Mary Bach, a nationally recognized independent consumer advocate, serves as chair for the AARP PA Consumer Issues Task Force and has spoken out against fraud on The Today Show, Good Morning America, and the Philadelphia Inquirer. David Shallcross is the Senior Community Liaison for the Pennsylvania Office of the Attorney General.

More than 16,500 Pennsylvanians joined the call, commenting on their own experiences. Common themes that emerged during this discussion were around computer scams, sweepstakes scams, lottery scams, IRS prosecution threats, the "grandparent scam", advertising free products through Medicaid, lowering credit card interest rates and what to do when asked for donations to people who can't afford mammograms or to fallen policemen. During the discussion, Bach and Shallcross gave helpful tips to inform members on existing and emerging scams, how to protect themselves, and how to report fraudulent activities.

"We are educating consumers across PA and across the nation about exactly this kind of thing." – Mary Bach, AARP PA Consumer Advocates Task Force volunteer.

Do's and Don'ts to Fight the Fraudsters



Don't send money when asked by a caller you don't recognize and personally know. Even if you get a call from a loved one, it could be a scammer posing as someone you know. Hang up and call them directly to make sure you are talking to a loved one and not a con artist.

Don't be wary before sharing your credit card number. In most casesit is best not to provide financial information over the phone or on the computer unless it is to sites or institutions that you trust. For example, calling your bank and providing financial information may be okay, but be alert if your credit card company calls you and asks you to verify your credit card number or password. They should already have this information and should not be asking for financial information or personal identifiers over the phone.

Don't grant computer access to people and companies that solicit information from you, even if they sound "trustworthy." If you have a certain brand of computer or trusted computer service agent, call them directly to ask for help.

Do hang up the phone! If you think you are being scammed, or a scammer continues to call you, report the calls to the Attorney General's Office at
866-623-2137.

When getting mail, be cautious before responding. Once your receive scammer mail stating that you owe money or have won something and you call or send mail back, scammers will flood you with more mail. After you have confirmed interest, con artists know that the address is valid and has been viewed by someone with potential interest.

Don't share personal or financial information on the computer unless the webpage starts with https//. The "S" stands for secure.

Do be aware of fake caller ID's. There are a multitude of systems that enable hackers and scammers to disguise their original caller ID. If you know that your bank is from a certain area code and you receive calls posing as your bank from a different area code, it may be a con. If you are unsure about the area code on a call, it is always safest to let your voicemail pick up the call and then call back later.

For repeated scam calls, do not answer. Let it ring to voicemail – computer scammers and hackers won't be able to leave a message!

Do look at postmark. The most common places where scams originate from is Jamaica, Costa Rica, Canada, and the Netherlands. If you get mail postmarked from any of these countries, there is a higher chance that it is a scam. Shallcross suggests that you carefully look at your mail to see if it is from any of these places, especially if the addresses listed are not all from the same region. (For example, if your mail is postmarked from the Netherlands, but the place asking for money is located in the United States, chances are that it is a scam).

Do sign up for the AARP Fraud Watch Network, which gives you access to information about how to protect yourself and your family. It's free and available to everyone. Non-members and members alike can get Watchdog Alerts, stay up to date on con artists' latest tricks, and find out what to do if you've been victimized. It's free for everyone because AARP is committed to safeguarding Americans' financial futures. Also if you want to talk to someone to help you figure out if you have been defrauded or not, or want help to determine where to report a fraud or scam, call the Fraud Watch Network Hotline at: 877-908-3360.