AARP Texas
Tirelessly working for Texans 50+ and their families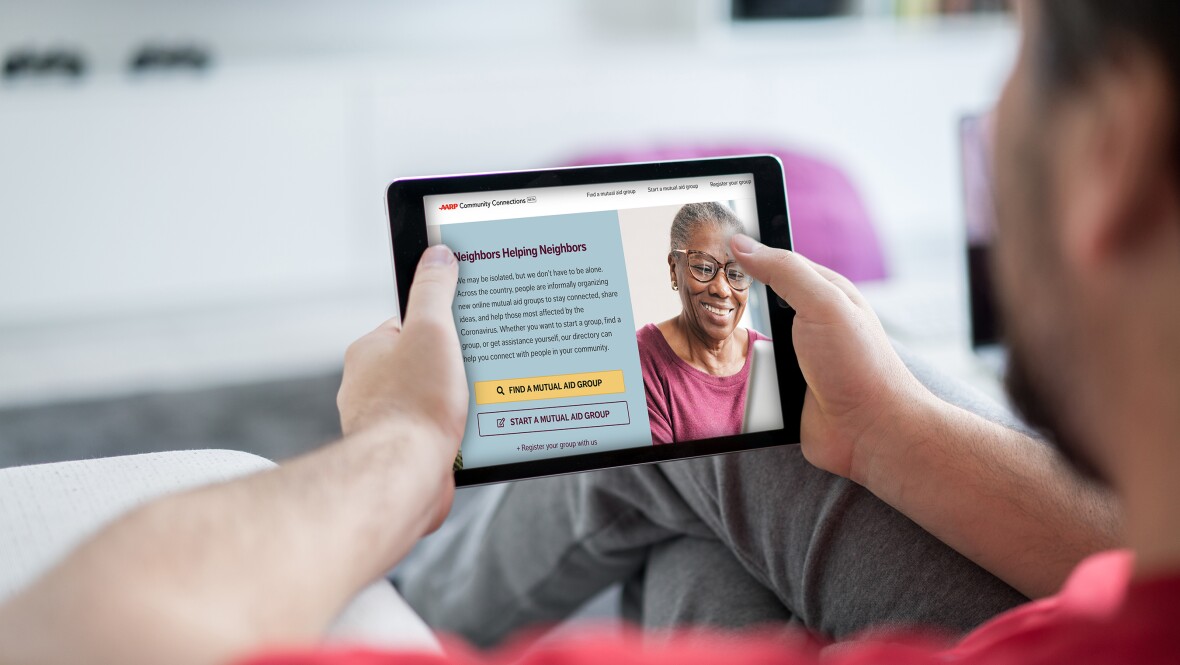 We may be isolated, but we don't have to be alone. AARP Community Connections is a new website that offers steps to find help – or give it – during the coronavirus pandemic. At a time when people are self-isolating, the website connects you to support in your community. It also enables you to join or organize your own online mutual aid group to stay connected, share ideas and help your family, neighbors and those most affected by COVID-19.

Photo Credit: Timothy Greenfield-Sanders

The spread of the coronavirus across our country has created a very stressful environment for all Americans and especially older people and those with underlying health conditions who are at heightened risk. During these difficult days, I want to assure you that AARP is actively engaged in our nation's response to the outbreak, and we are working hard to help our members, their families and broader community understand how to protect themselves.

Some of the steps we are taking include:
MAR 16, 2020
We're writing with an important message to let you know that we have canceled our external events until further notice. While convening events is a core part of our mission, we have changed our approach in light of the coronavirus (COVID-19) outbreak.
APR 8, 2020
The phrase "social isolation" has taken on a whole new feeling… yes, I said feeling. Sure, we know it means to isolate yourself, but for many, it has taken on a feeling. Some of us are feeling anxious, sad, and uneasy. Many of us have turned those feelings into an opportunity to channel our inner Julia Child, Rachel Ray, Gordon Ramsey, Aaron Sanchez, or Eddie Huang.