By Crystal Onyema

There is a lot to be said about Carol Ledergerber.

The Pittsburgh native is a devoted wife, a mother of one, and a grandmother of two. Carol now lives in Houston and stays active by participating in yoga, tai chi and aerobics. She also enjoys participating in games and activities at her local community center. Carol is semi-retired; now working part-time after a 32-year career. In 2007, she finished up her master's degree in business administration online from Aspen University.

All this would seem to add up to a full schedule, but not for Carol.

"My husband and I are empty-nesters, so I am always finding ways to keep myself busy," she says.

Carol also thrives on being a dedicated and diligent volunteer with AARP Texas. She served as president of her AARP chapter (#199, Bay Area/Webster) for four years. In addition, she chairs the chapter's healthcare committee and is a member of both the legislative committee and the audit committee, which she founded.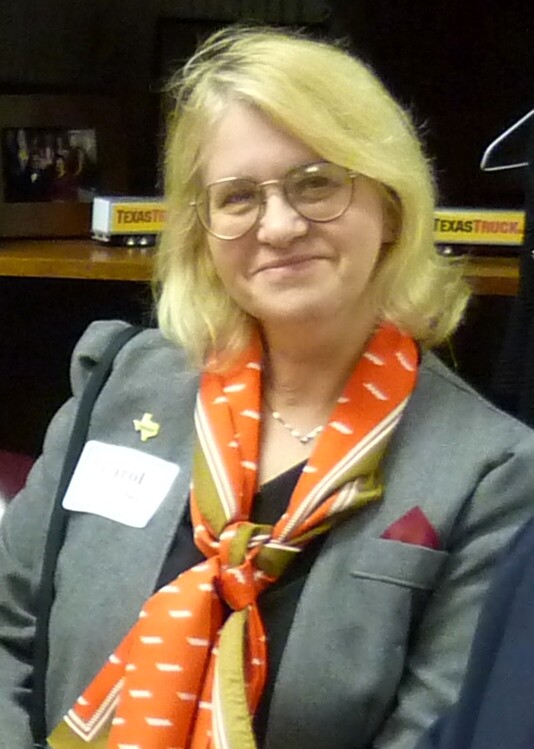 This too would be enough for most people but not for Carol, who also volunteers with the AARP Foundation's Tax-Aide and Fraud Fighters programs. As part of this work, Carol attends seminars and reports fraudulent and misleading advertising or sales practices.

She found volunteering with AARP appealing because of the numerous opportunities to help seniors and to put her many skills to use. Her hard work and leadership have left a lasting mark with AARP Texas.

"Carol is such a dedicated volunteer and delight to be around. She has completely led and committed herself to her community and to the vision of AARP," says Marla Turner, AARP Texas Associate State Director.

Before retiring, Carol worked in the information technology field. She spent a great deal of time as a programmer and analyst—and later as a systems analyst, project leader, systems engineer and software consultant.

Carol also makes sure to find time for her beloved pastime, traveling. For years she has traveled globally, visiting a variety of memorable places such as Africa, Australia, Japan, Ireland, New Zealand, Costa Rica and Russia.

"All of the countries I traveled to were a unique adventure and special in some way," she says.

Although Carol has fulfilled a great deal of her goals, she shows no signs of slowing down. The vivacious lady expresses a desire to continue with her AARP Texas chapter and move into additional roles in either regional or state work. When her husband retires, they will do more traveling and visit family and friends.
Carol's advice to retirees is simple:

"Volunteer in areas that interest you, to see whether you like it or not. Also, take a class, whether it is for credit or not. I started on my degree while I was still working, and I finished it up once I retired. It's never too late to learn!"

Matt Chang also contributed to this volunteer profile.



Throughout April, we're profiling some people that you need to meet in honor of National Volunteer Month. Have you met these folks yet?