By Hayley Hervieux

Carolyn Miles of Palestine, Texas, has got a lot going for her. She's inspiring, selfless and giving. She is a leader, who works hard for her cause and for the people she serves. She often puts her causes before herself, though she'll be the first to tell you she's not perfect. But one thing is certain. Pink is her color.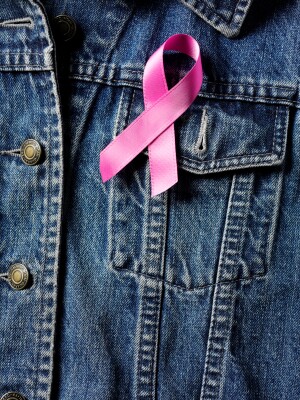 Of all her volunteer efforts—and there are many—Carolyn's commitment to fighting breast cancer shines brightest. She has been volunteering and "walking for the cure" for more than ten years. In this time, she has touched countless lives with her work, made many friends and worked incredibly hard to raise awareness. She's also helped raise more than $75,000 nationally at more than 70 events. This money funds research as well as provides services for patients and families.

Carolyn's journey started with knee surgery. She was looking for a way to rehabilitate her knee, and walking seemed like a good option. Walking for a cause seemed even better. Everyone was so enthusiastic and helpful at that first walk that she decided to come back for another, doing more and more. Pretty soon she was participating in countless Avon events in nine different cities and organizing local walks of her own for Paint Palestine Pink.

In 2011, the first annual Paint Palestine Pink Breast Cancer Walk raised more than $30,000. This money was used to provide services and screenings for the uninsured and underinsured in the Anderson County. In 2012, Carolyn was back—mapping trails, consulting with the board of directors and coordinating volunteer crews—to help make the event even better than the first.

When she's not wearing pink and walking for the cure, Carolyn keeps herself busy. She volunteers for AARP's Driver Safety Program and the Red Cross, even being deployed to Mississippi for a month in 2011 to help aid flood victims.

Carolyn's motto is: "You haven't lived a perfect day until you have done something for someone who will never be able to repay you."



Leading up to the June 1 Andrus Award nomination deadline, we're profiling some of 2012's amazing nominees. Every single person nominated deserves recognition for the incredible work they do in their local communities. If you know someone like this, be sure to nominate them before June 1!

Have you met these folks yet?