Meet AARP Texas' Latest Andrus Award Winner


By Frank Zhu

Over the course of 33 years and three wars, Ervin Rees has clocked in a lifetime's worth of service as a pilot and as a lieutenant colonel. Yet he continues to serve on a local level in his hometown of Alief. Whenever the town needs help, the seasoned veteran is ready to oblige. He doesn't know any other way.

Ervin, who is 88 years old, was recently awarded the 2012 Texas Andrus Award for Community Service for his lifetime of continuous service. His work exemplifies the motto of AARP's founder, Dr. Ethel Percy Andrus: "To serve, not to be served."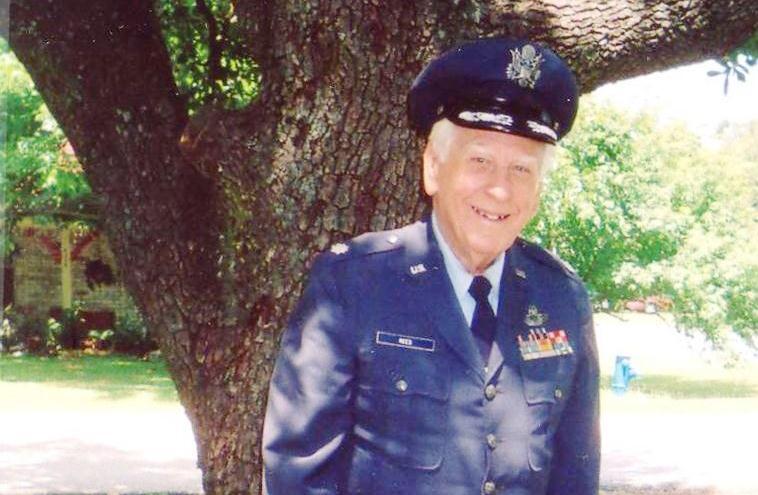 His friends and neighbors often describe him as patriotic and active.

"So active [is Ervin] that people mistakenly think Rees Elementary School is named after him," says a longtime friend. One neighbor even coined a catchphrase, "Erv is serving."

How does Ervin describe his philosophy to serve? "If I can do something for somebody, well, good!"

His service started with his draft selection in 1943. Initially, Ervin spent his days training at airbases and hitting the books at the University of Houston in pursuit of degrees in mechanical engineering and mathematics. He worked his way up, eventually earning the title of flight officer and getting the rare opportunity to fly into the eye of a typhoon.

After seeing most of the world through the lens of his cockpit, Ervin chose to settle down in Alief. Nowadays, his name is more recognized in Alief than that of many of the county officials--and for good reason.

The AARP chapter in Alief might have faded away if not for Ervin's willingness to serve as president for three consecutive terms. Even Ervin jokingly admits to his instrumentality to the survival of the chapter:

"Not saying it saved the chapter, not saying it didn't," he says.

Alief Community Church is yet another beneficiary of his service. When the clock strikes nine every Sunday morning, churchgoers can immediately see the hours of maintenance Ervin has put into the building. Every Saturday evening and sometimes before the crack of dawn on Sundays, Ervin tweaks the AC, refills the baptism tank, and ensures everything is in working order for the upcoming services.

In fact, much of the town owes gratitude to this man. Boy Scout Troop 971, the Alief Cemetery and Alief's annual high school homecoming event for "old-timers" have been sustained by Ervin's loyalty.

For his exceptional service to both the nation and his humble hometown, AARP Texas congratulates Ervin Rees as the latest Texas Andrus Award recipient.





Throughout April, we're profiling some people that you need to meet in honor of National Volunteer Month. Have you met Art Garza, the veteran turned volunteer?