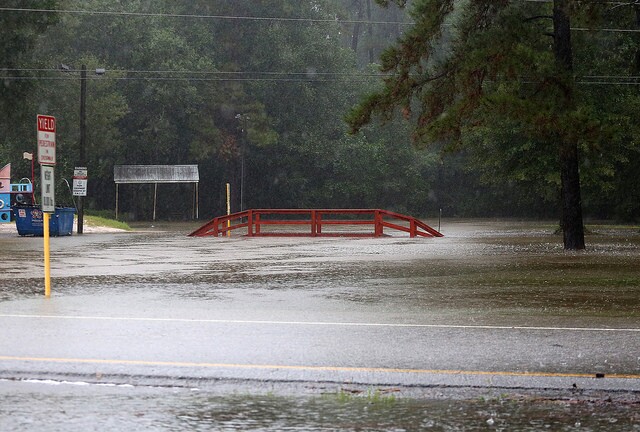 The threat posed by Hurricane Harvey remains extreme, and Texans should continue to heed the warnings of local officials and emergency personnel. The safety and security of everyone is a top priority for AARP.
Harvey's effects on Houston, the Texas coast, and many Texas communities are likely to be long lasting and varied. There are ways to help the victims of the massive storm. These local government sites have updated information:
Houston: http://www.houstonemergency.org/
Corpus Christi: http://www.cctexas.com/
San Antonio: http://www.sanantonio.gov/
Austin: http://www.austintexas.gov/
Dallas: http://www.dallascitynews.net/help-impacted-hurricane-harvey

Apply for Disaster Assistance:
To apply for assistance, visit www.DisasterAssistance.gov or call 1-800-621-3362. Have hearing loss or difficulty speaking? Call 1-800-462-7585. Use 711 or Video Relay Service? Call 1-800-621-3362.
If you have property damage, contact your local insurance agents or call this FEMA contact line: 1-800-621-3362.

Report Fraud:
People impacted by Hurricane Harvey are urged to report suspicious activity and potential fraud. Local, state and federal officials warn that post-disaster scams often include phony housing inspectors and building contractors, as well as bogus offers of state or federal aid. But it's important to remember that officials never request money for help and always carry ID badges.
Suspicion of scams and fraud can be reported to the FEMA Disaster Fraud Hotline at 866-720-5721 or by contacting local law enforcement or the Texas Attorney General's Consumer Protection Hotline at 800-621-0508.
Another step toward beating con artists is joining the AARP Fraud Watch Network, which is free of charge for everyone – AARP members, non-members, and people of all ages. Visit this page to sign up: https://action.aarp.org/site/SPageNavigator/FWN_Registration_Page.html
Donate to the AARP Foundation Hurricane Harvey Relief Fund
AARP Foundation and AARP will match contributions, dollar for dollar, up to $1 million for the fund, which will provide relief and recovery support to victims of Hurricane Harvey. To donate and learn more about AARP Foundation Hurricane Harvey Relief Fund, click here.


Other Helpful Contacts:

In many Texas communities, dial 211 for disaster-related information and to get help with unmet needs;
FEMA Disaster Fraud Hotline: 866-720-5721 or 844-889-4357
Texas Attorney General's Consumer Protection Hotline: 800-621-0508.
Fort Bend County, Office of Emergency Management: http://fbcoem.org/