Emphasizing the importance of preventive measures, Ekland Durousseau from the American Red Cross gave an overview of how to plan for the upcoming hurricane season during the AARP Prepare to Care podcast. Durousseau spoke with host Eddie Orum about the upcoming hurricane season and how people can start preparing for a potential disaster.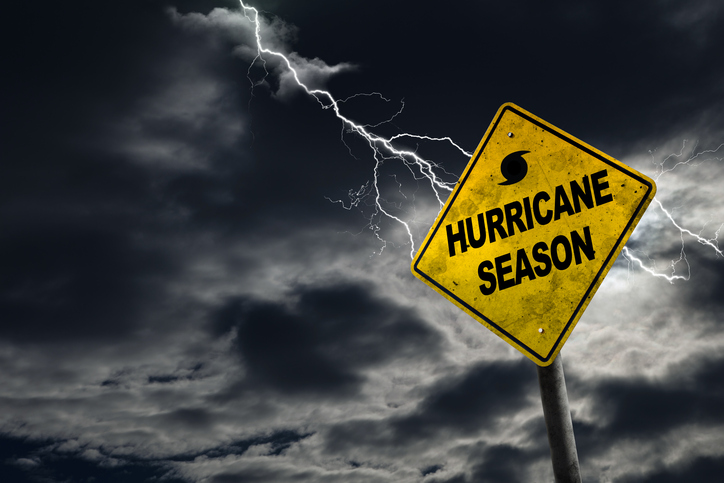 In response to Orum's question about why it's important to plan for Hurricane season Durousseau noted the timely and financial benefits of preparing a plan. While Hurricane season doesn't begin until June 1st, making a plan, writing a list of supplies, and stocking up through incremental trips to the store are crucial steps to ensure safety, said Durousseau.

"You may already have many of the items on the emergency kit list, but they are probably in different places around your house. Just look at the list and walk around your house to see what you already have. Consolidate everything in one place, you can see exactly what you have and exactly what you need, and you can supplement that each week you go to the grocery store. You may also want to make sure you have something like a stay-at-home kit if you have to shelter in place or a 'go' kit if you have to evacuate," said Durousseau.


In response to another question from Orum about necessary documentation to keep safe in case of a storm, Durousseau emphasized the value of storing paperwork in waterproof containers. She added that people should store insurance documents, medication refills, and emergency contact numbers in an airtight Ziplock bag to prevent water damage. In times of emergency, it's crucial to have these documents on hand to guarantee an individual's needs are met.

When discussing other preventive measures to take, Durousseau mentioned the State of Texas Emergency Assistance Registry. The S.T.E.A.R program is a free resource that allows Texans with functional medical needs to document those in a state registry so emergency responders can respond accordingly in the case of a disaster. While registration in the program does not guarantee specific services during an emergency, it helps responders contextualize any additional support that may be required for people in a disaster zone.

Durousseau also made a point of saying how important it is to listen to the experts "We have some weird weather here in the gulf coast. It doesn't take a hurricane to flood anything; it can just take a rain system sitting on top of us for days at a time with sustained rains that can negatively impact our quality of life. I highly recommend you listen to those people who do this for a living. Leave when they say leave, and if you think it might be bad, maybe it's time to take a road trip to visit friends and family," she said.

To learn more about ways to prepare for a disaster, visit aarp.org.houston and www.redcross.org. You will find more updates from the Prepare to Care podcast at www.aarp.org/houstonptc