By Jennifer Coyle

Leonard Strub has accomplished many things in his lifetime, and he says he is nowhere near to being done.

He has more than 30 years' experience in planning communication programs and building publications—including developing and implementing plans for the Promotional Products Association International in Irving. Even more impressive was his position as director of advertising sales and marketing programs for a $2-million monthly magazine.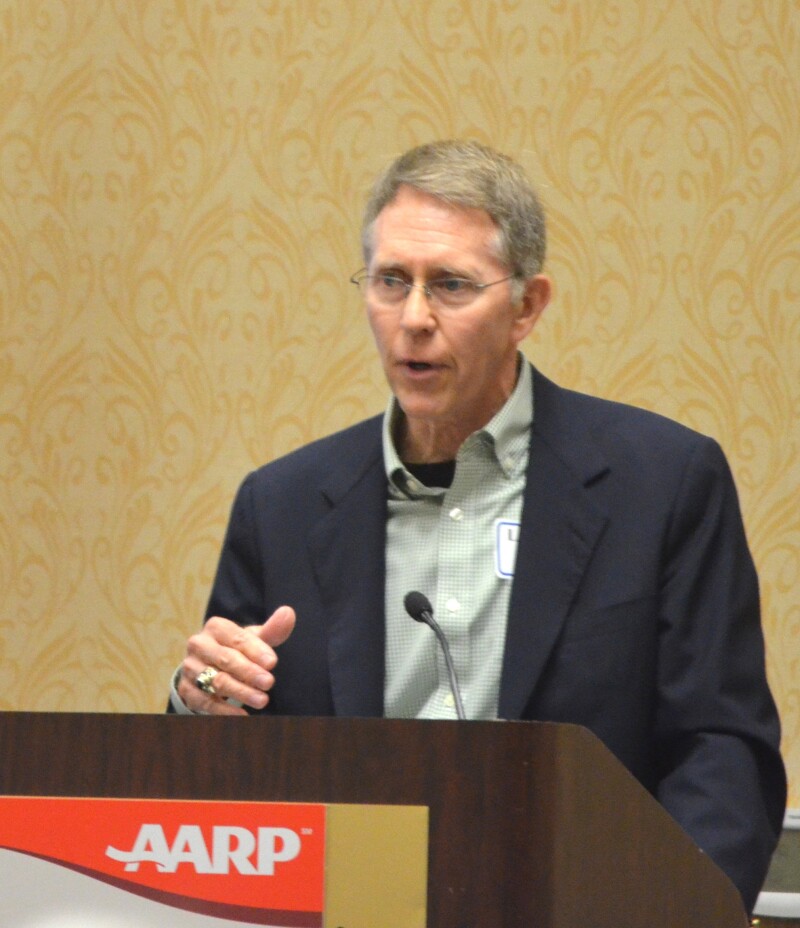 In addition, he was an active member of the International Association of Business Communicators, serving on the board as director of finance and as executive vice president of external communications.

His work at AARP includes being an active congressional district volunteer in the Dallas region as well as serving on AARP Texas's all-volunteer Executive Council.

Leonard's interest in working with AARP is rooted in his family; his father was long-time volunteer for AARP in Pennsylvania.

"I always wondered what he was doing," recalls Leonard. "My father told me that in the future, when I have time, I needed to devote myself to volunteering because it was just the right thing to do."

His favorite part of the work he does is with the legislative team, which is ongoing whether or not the Texas Legislature is in session.

"I enjoy trying to convince and educate our government leaders about our issues. I try offering another perspective for them to view the world."

He also very much enjoys the working relationships he has with the volunteers in his district.

"I try to find out what they are interested in and then do whatever I can to place my efforts towards helping them be a better and more effective volunteer in the field they have a passion for," Leonard says.

Leonard is very active outside of work as well.

"Spontaneity is what makes life interesting," he says with a laugh.

A personal passion of his is wine-making. He recently finished oenology and viticulture classes at Grayson College in Denison.

He and his wife, Donna, have been married for more than 45 years. When asked how they met he chuckled, "It's a strange story."

"I was working and going to school in Pennsylvania that summer, and I ended up needing to have my blood-sugar measured. I went to the hospital to take this terrible tasting glucose tolerance test, and walked by this attractive woman in the x-ray department."

"My mother worked there also at the time, so I made sure to ask her who that 'cute girl' was!" says Leonard.

On his "bucket list" is a trip he wants to take with Donna.

"We have a 26-foot cruiser docked in Florida. There's an organization out of Virginia that does what you call the loop where you travel around Florida up the coast to New York, enter the canal system and end up at the Great Lakes. I just need to carve out some time," he says.

And he knows his future will be just as busy as his past:

"I definitely want to do more volunteer work with AARP, take some trips overseas, and continue to be involved with issues that are important to me."

Katie Dudley also contributed to this volunteer profile.




Throughout April, we're profiling some people that you need to meet in honor of National Volunteer Month. Have you met these folks yet?