We're excited to share that we've partnered with Texas PBS stations to help Texans cut through the political campaign clutter and get straight to the issues with two candidate debates this week.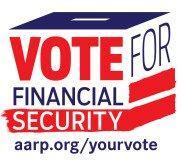 Tonight, AARP Texas will help Austin-based KLRU host state Senator Dan Patrick and State Senator Leticia Van de Putte in a Texas lieutenant governor debate. The one-hour debate, which starts at 7 p.m., will be aired live on PBS stations, streamed on the Texas Tribune's website and broadcast by various other media outlets around the state.

Then tomorrow, gubernatorial candidates Attorney General Greg Abbott and State Senator Wendy Davis will debate from KERA in Dallas starting at 8 p.m. Again, the live program will be broadcast a variety of ways, including airing on PBS stations and streaming online.

"We're proud to partner with Texas PBS to bring Texas voters important information that can help them cast more informed votes on Election Day," said Bob Jackson, state director of AARP in Texas. "Our nonpartisan voter guide helps voters cut through the political clutter to see where the candidates stand on lifeline issues like planning for a secure retirement, family caregiving, nursing facility care and curbing payday lending abuses."

"We know that Texans and particularly Texas PBS viewers are active in their communities and take their civic responsibility very seriously," said Kierstan Schwab, executive director of Texas PBS. "Partnering with AARP provides us with the opportunity to give our viewers more information at an important time for our state."

Lastly, to help Texans get the facts they need to choose candidates, AARP has developed a guide to help Texas voters focusing on the issues that matter most to Texans age 50+ and their families.

AARP is nonpartisan and does not support, oppose, or contribute to any candidates for elected office.