By Katie Dudley

Have you ever been walking down the street caught up in your own thoughts–what to cook for dinner or who's going to pick it up–when someone walking past smiles and nods?

If you're anything like me, you're a bit taken aback at first, but then you find yourself smiling back. Such a simple gesture can be a turning point in the day.

The same rings true when it comes to volunteering.

Volunteering doesn't have to mean signing up to build a house or committing to ongoing activities. It's about using the skills and resources we have to make someone else's life better.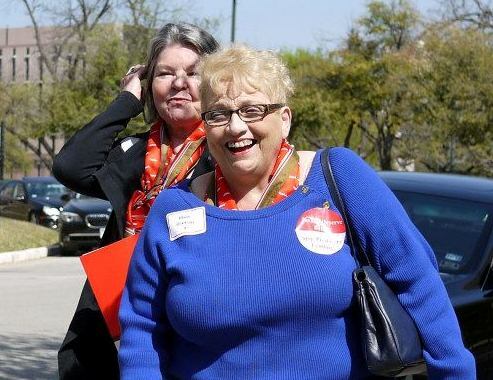 Last December in Plano, a policeman pulled a man over for having an outdated registration sticker. The driver admitted he knew it was outdated, but explained he had to make the decision whether to feed his kids or buy a new sticker; he chose to feed his kids. The policeman handed the driver what he thought was a citation, but instead was a $100 bill. It was enough to cover a new registration sticker for his and his wife's car.

In February, a couple in Kilgore found a wallet on the side of the highway that contained more than one thousand dollars. Without thinking twice, they took it to the police station, where it was returned to its owner.

Traditionally we wouldn't think of these situations as volunteering, but all over Texas people are making a difference in someone's life just like this.

Simple acts such as treating someone to coffee when they otherwise wouldn't be able to can—like a quick smile—result in changing someone's outlook on the day.

AARP's Create the Good is based on the idea that it's not the size of the gesture that makes a difference, but the act itself. The website connects AARP members and their families to a network of volunteer opportunities that are flexible and fit your schedule, whether you have 5 minutes, 5 hours, or can give back 5 days a week. Visit createthegood.org to find ideas about how to get involved and have the opportunity to share your ideas as well.

Who knows, simply sharing your ideas could be enough to inspire someone else to begin volunteering. Imagine the good we could create if the whole state of Texas did even the smallest gesture every day!

National Volunteer Month has ended, but that doesn't mean that the opportunities to do good have.

Throughout April, we profiled some people that you need to meet in honor of National Volunteer Month. Have you met these folks yet?