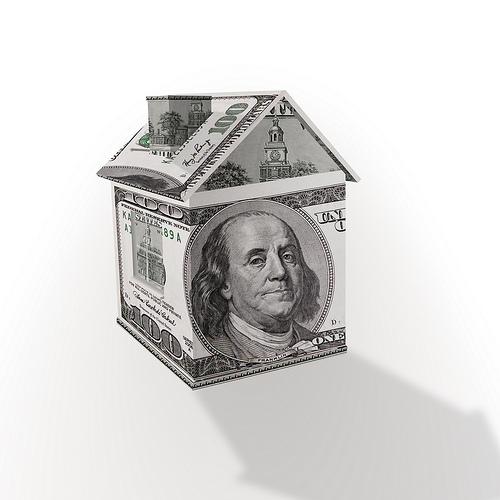 Tuesday, May 22, 2013
Contacts: David Irwin dirwin@aarp.org;  Erik Kriss 518-360-9213 ekriss@aarp.org
Measure Would Speed Mediation, Deter "Robo-Signing" and Blight;
AARP New York Calls on State Senate to Follow Suit and Approve Measure


ALBANY, New York – Thousands of New Yorkers facing foreclosure would have a better chance to avoid the loss of their homes under a bill the State Assembly approved today.



The AARP-backed bill (A5582/S4530), sponsored by Assembly Judiciary Chair Helene Weinstein (D-Brooklyn), would speed up New York's notoriously lengthy foreclosure process, allowing homeowners to avoid snowballing fee and interest charges and have a better chance to afford a settlement.



The bill closes an administrative loophole in the state court system that has allowed lenders' lawyers to avoid filing paperwork certifying the legitimacy of the foreclosure lawsuits they bring.



Lack of certification has prevented thousands of cases from actually moving into the courts, where the two sides are required to enter court-supervised mediation within several months.

By requiring that lenders' lawyers submit certifications at the time they file suit, the bill would also deter "robo-signing" of bogus loans - which triggered the national foreclosure crisis in the first place.



Additionally, the measure would fight blight from abandoned properties caused by "zombie foreclosures," when legal delay prompts homeowners to walk away from their homes and banks to wash their hands of the properties rather than try to market them.



AARP New York applauds Assembly Member Weinstein for her efforts on behalf of the bill, which was proposed by the Office of Court Administration and Attorney General Eric Schneiderman.



Foreclosure cases linger in New York for a nationally-highest average of nearly three years.

Because of delay by lenders' lawyers, thousands of foreclosure cases are sitting in county clerk's offices around the state in what has become known as the "shadow docket." Just a few examples:



About 4,000 cases are languishing in Westchester County alone. .
Three quarters of cases filed in Brooklyn and Queens in October 2011 remained in the shadow docket half a year later.
In the Capital Region, two thirds of cases filed between November 2011 through May 2012 in Albany and Rensselaer counties and 59 percent in Schenectady County were stalled in the shadow docket as of August 2012.


The bill would stop this practice.



AARP New York calls on the Senate, where the legislation is sponsored by Co-Leader Jeff Klein (D-Bronx), to pass the measure.



"New York legislators were national leaders in 2009 when they required swift scheduling of court-supervised mediation to help people facing foreclosure from losing their homes," said AARP New York state director Beth Finkel. "Assembly Member Weinstein's bill simply guarantees these homeowners their day in court - and the chance to work out an affordable settlement with their lenders. We hope the Senate won't let this legislative session end without approving this common-sense bill and sending it to the governor."



"Empire Justice Center applauds the Assembly for passing Assembly Judiciary Chair Helene Weinstein's bill, which will curb the growing shadow docket," said Anne Erickson, president and CEO of the Empire Justice Center. "This legislation will help to ensure that New York homeowners are able to quickly access the mandatory settlement conference process that was put in place by the Legislature to bring lenders and homeowners together to resolve foreclosures. This is a simple solution to a very serious problem facing homeowners and communities across the state."



"New York State has gone to extraordinary lengths to afford homeowners protections of the courts when their homes are being foreclosed upon," said Joseph Kelemen, executive director of the Buffalo-based Western New York Law Center. " When banks, servicers, and other entities foreclosing on homes start a lawsuit and then delay filing the necessary papers to get the case in front of a judge, homeowners are denied the protections they are entitled to under the law and are placed at greater risk of losing their homes."



"Legal Services NYC applauds the judiciary's efforts to restore integrity to the judicial foreclosure process, and is gratified that the Assembly has passed this common-sense legislation designed to prevent plaintiffs from dragging their feet in prosecuting foreclosures," said Jacob Inwald, Director of Foreclosure Prevention Litigation for Legal Services NYC. "Passage of this bill by the Senate will ensure that foreclosures can proceed expeditiously to settlement conferences, and will prevent further additions to the "shadow docket" that has left so many NY homeowners in a state of limbo for the last few years."



"This is a great day for New York homeowners and the court system," said Elizabeth Lynch of MFY Legal Services, Inc. "We applaud the NYS Assembly for seeking to put an end to foreclosure mill law firms' egregious violations of court rules designed to protect the integrity of the judicial process. We thank Judge Lippmann and AG Schneiderman for supporting this legislation and call on the NYS Senate to pass a similar bill to protect homeowners."





Follow us on Twitter: @AARPNY and Facebook: AARP New York



AARP is a nonprofit, nonpartisan organization, with a membership of more than 37 million, that helps people turn their goals and dreams into real possibilities, strengthens communities and fights for the issues that matter most to families such as healthcare, employment and income security, retirement planning, affordable utilities and protection from financial abuse. We advocate for individuals in the marketplace by selecting products and services of high quality and value to carry the AARP name as well as help our members obtain discounts on a wide range of products, travel, and services. A trusted source for lifestyle tips, news and educational information, AARP produces AARP The Magazine, the world's largest circulation magazine; AARP Bulletin; www.aarp.org ; AARP TV & Radio; AARP Books; and AARP en Español, a Spanish-language website addressing the interests and needs of Hispanics. AARP does not endorse candidates for public office or make contributions to political campaigns or candidates. AARP Foundation is an affiliated charity of AARP that is working to win back opportunity for struggling Americans 50+ by being a force for change on the most serious issues they face today: housing, hunger, income and isolation. AARP has staffed offices in all 50 states, the District of Columbia, Puerto Rico, and the U.S. Virgin Islands. Learn more at www.aarp.org .

####