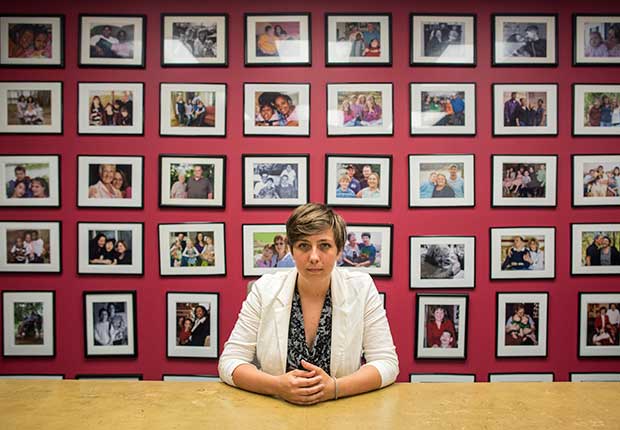 By Hollie Deese

After Phillip Willis, 51, was in a devastating car accident 26 years ago, he was laid up for six weeks with a broken back and knee. His doctors warned him that his injuries were sure to bother him years down the road.

"I had some disability then but not enough to get full benefits," said Willis, of Centerville. "I worked and worked—up until the last few years, when it started taking its effect on me. I still would be working if I was able to, but I am to the point now where I am not able to do much of anything at all."

Willis spent years in the funeral business before going into yard maintenance. Unable to keep his most recent landscaping job, he moved in to help his parents, who are in their 70s and have their own health issues.

Willis' medication costs more than $100 a month, and he said he never gets everything he needs. He sees his doctor every three months, but he is struggling with an outstanding balance of $400 that, while already discounted, he still can't pay.

About 10 years ago his parents qualified for Medicaid, but so far Willis has not. The combined household income is above the threshold for eligibility. He was initially rejected for disability benefits and is waiting on an appeal that could take months.

Medicaid, the state-federal health care safety net for the poor and disabled, marks its 50th anniversary in July. It has been a lifeline for millions of people, including about 1.4 million Tennesseans, or about one-fifth of the state's population.

The state's Medicaid program, TennCare, provides health care primarily for low-income pregnant women, children, the disabled and older people. Federal dollars provide 65 percent of the program's approximately $10 billion budget.

According to the Kaiser Family Foundation, about 11 percent is spent on long-term care, including nearly $700 million for home health care. Acute care accounts for nearly 88 percent of spending, including X-rays and drugs.

Gaps in coverage
Willis is one of more than 200,000 Tennesseans who have too much household income to qualify for Medicaid but too little to qualify for tax credits for private coverage.

Under the Affordable Care Act (ACA), states can expand Medi­caid eligibility to include those who earn above the federal poverty level—up to about $16,240 for individuals or $21,980 for couples. Federal funds would pay the full cost of covering those added by expansion, with that share declining to 90 percent by 2020.

Under expansion, Willis would be eligible for coverage, according to the Tennessee Justice Center, which assists Medicaid enrollees.

"These are people who have had relatively low-wage jobs all their lives" with no insurance, said Margaret Eckert, an outreach coordinator with the center. "These jobs are physically demanding, and their bodies begin to give out... All the things that begin to ail you take their toll much quicker on someone without insurance."

So far, 29 states and the District of Columbia have opted for Medi­caid expansion, but not Tennessee.
Gov. Bill Haslam (R) has been pushing for his Insure Tennessee plan, which would take advantage of federal funding for expanded coverage. But it died in the General Assembly in April amid opposition to the ACA.

Across the border in Kentucky, state officials decided to expand Medicaid coverage two years ago, and more than 400,000 people have enrolled since last year, according to state officials.

"It is sad to know that in our neighboring state of Kentucky, 95 percent of folks are covered under some type of health care, and Tennesseans could have had that if they really wanted it," Willis said.

Some advocates see an opening for change that would close the coverage gap for people under 65 who don't qualify for TennCare. "I believe the governor is going to continue to find a way to move forward," said Shelley Courington, AARP Tennessee associate state director. "I think his plan was a good one, and I really hope we can work on this so we can get this passed."

For now, Willis is waiting and hoping for better news next year.

"At least then I would have some coverage," he said. "I would be able to get my medications, and the coverage would help me get to doctors' appointments."

Hollie Deese is a writer living in Gallatin, TN.