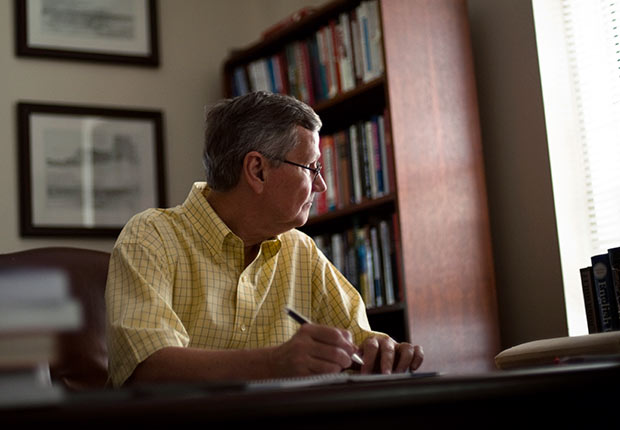 By Thomas Korosec

For the first time in 14 years, the Governor's Mansion will have a new occupant. The Nov. 4 election offers voters a distinct choice of candidates.

Texas Attorney General Greg Abbott, the Republican nominee, promises to continue the small-government approach of outgoing Gov. Rick Perry (R). State Sen. Wendy Davis, the Democratic nominee from Fort Worth, vows to put a greater emphasis on education but says she will not raise taxes.

The powerful position of lieutenant governor will also be in new hands as voters choose between state Sens. Leticia Van de Putte (D-San Antonio) and Dan Patrick (R-Houston).

Fifteen of the 31 seats in the Texas state Senate and the entire 150-member state House of Representatives will be up for election,as will all 36 U.S. House seats.

A key issue for state leaders will be how to allocate a budget surplus that comes after a period of deficits and budget cuts, said Cal Jillson, a political science professor at Southern Methodist University.

"The decision will be whether to return money to taxpayers in the form of tax cuts, as some are advocating, or spend more on pressing needs in transportation, health, education and water," Jillson said.

Texas leaders also will decide next year whether the state will continue to resist expansion of the federal/state Medicaid program, which provides health care for the poor, Jillson said.

"Texas turned down about $100 billion [over 10 years] in federal health insurance money because it didn't want to put up about $15 billion of its own," he said.

AARP Texas has zeroed in on three issues for voters to consider.

Payday loans. The average $300 payday loan in Texas generates $701 in fees and interest—the highest such charge in the nation, according to the Pew Charitable Trusts. Texas is among seven states with no cap on rates.

"Reform would mean putting limits on fees associated with these loans," said Tim Morstad, AARP Texas advocacy manager. "When fees are added in, these loans regularly get to 500 percent interest, and that's legal in Texas."

Morstad noted that some cities have passed restrictions to limit abuses, but only the state can cap abusive fees on these loans. "With caps in other states, you have the same lender charging half the fees they do in Texas," he said.

Uniform guardianship. Thirty-nine states as well as Washington, D.C., and Puerto Rico have passed laws and adopted a model set of rules that make it easier for family members to provide care across state lines and to resolve multistate disputes over adult guardianship. Texas is one of a handful of states that do not recognize papers that were completed in another state.
Nursing home reform. While many of the 1,200 nursing homes in Texas provide quality care, the State Auditor's Office found in 2011 that 74 nursing facilities had at least 10 recurrent serious deficiencies within a 24-month period. The Texas Sunset Advisory Commission concluded earlier this year that weak statutes "hamstring Texas regulators' ability to effectively protect clients."

AARP Texas would like to see the state hold bad actors in the nursing home industry accountable. "There are seriously broken aspects of the state's nursing home sanction system," Morstad said.

"For too long the state has tolerated nursing home operators who do not appear to operate safe facilities," he said. "We'd like to make sure enforcement is swift and follow-through happens."
Texans can vote early from Oct. 20 to Oct. 31. At their convenience, early voters can visit any polling place open in their county instead of waiting in line at a specific polling place on Election Day.

AARP does not endorse candidates, contribute to campaigns or favor political parties. For more information on the state and congressional candidates' positions on key issues, see the AARP voter guide at aarp.org/yourvote.
Thomas Korosec is a writer living in Dallas.