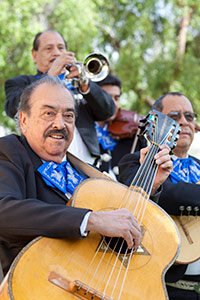 Often known as "the party with a purpose," Fiesta San Antonio features more than 100 events, along with information and resources from a host of nonprofit organizations. The annual celebration is San Antonio's largest festival, with roots that date back to 1891.

As part of Fiesta's 125th anniversary celebration, AARP will host an interactive exhibit at Maverick Park, 1000 Broadway, on Friday and Saturday, April 22-23. Festival-goers are invited to stop by for fun activities and to chat with AARP staff and volunteers about caregiving, livable communities and Life Reimagined—a program that helps people navigate transitions in work, relationships and well-being.

For more information, go to aarp.org/sanantonio. To learn about Life Reimagined, go to lifereimagined.org.