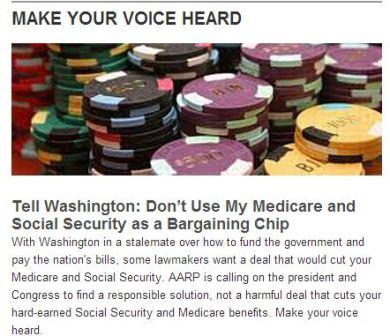 As the government shutdown continues and as the countdown to the Thursday, Oct. 17 deadline on the debt-ceiling looms ominously, what can the average citizen do?

Plenty. Sign our Social Security and Medicare petitions to Congress and tell them in no uncertain terms that you don't want your elected officials to make cuts to your benefits in order to reach an eleventh-hour budget deal.

Don't wait: Visit AARP's " You've Earned a Say" website to sign both petitions and learn more.