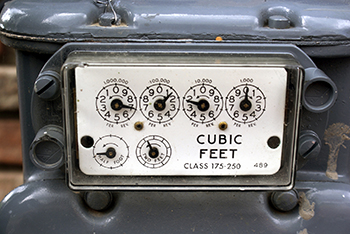 Summertime means fun in the sun, but it also can mean high utility cost when the temperature hits those high 90s into the 100s and air conditioners start working overtime. There is the potential that consumers could see those bills go up in the fall as multiple utility companies have filed with the Wyoming Public Service Commission for rate increases.

Those increases range from 1 to 2 percent up to 12 percent. And the companies include Cheyenne Light Fuel and Power; Rocky Mountain Power; Black Hills Power; and others. The two high profile increases are Cheyenne Light, Fuel and Power (CLFP) and Rocky Mountain Power (RMP).

CLFP request will generate an estimated $14 million per year in revenue. The increase is being requested to defer the cost of a new power plant in Laramie County, the Cheyenne Prairie Generating Station. The rate hike request is broken into two different costs for both electric and gas. The first is a general rate increase of 12 percent for electric and 3.5 percent for gas. The company seeks to implement new gas and electric rates on Oct. 1, 2014, when the new natural-gas-fired plant is scheduled to go into service.

If you want to know how the CLFP increase will impact you, the company has developed a website that estimates the cost increase. Visit their calculator at www.reliableclfp.com to see the results of the rate increase if the commission approves the amount requested.

The public hearing for the CLFP rate increase request is scheduled for July 30, Aug. 1 and 2 at the Wyoming Public Service Commission office at 2515 Warren Avenue, Suite 300, in Cheyenne.

The other high profile rate increase before the commission this summer is the Rocky Mountain Power increase request. The request, if approved by the commission, would mean that consumers would experience a 5.3 percent increase to their monthly bills. RMP contends new capital investment, totaling $2.3 billion companywide, is the largest reason for the requested price increase and is necessary to maintain reliable electric service today and for the future. Those costs will be shared among Rocky Mountain customers in six states including Wyoming.

The public hearing for the RMP rate case in front of the Wyoming Public Service Commission will be held on Sept. 28 in Casper and Oct. 1 in Cheyenne. AARP Wyoming will continue to provide relevant and timely information about each of the rate cases to members and the 50+ population as the cases progress.