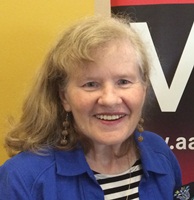 Virginians and visitors to the Old Dominion already know Alexandria is a jewel, with its waterfront, historic architecture and charming shops. AARP Virginia wants to make the northern Virginia burg even more appealing by making it more livable for people of all ages.

AARP volunteer Jane King is working with community and business leaders to make Alexandria more age-friendly by expanding affordable housing and raising awareness of existing transportation services. In 2015, King received a lifetime achievement award from the Alexandria Commission on Aging for her work in advancing social justice.

Alexandria's 65-plus population is projected to increase by nearly 70 percent between 2014 and 2030. For more information, go to aarp.org/agefriendly.