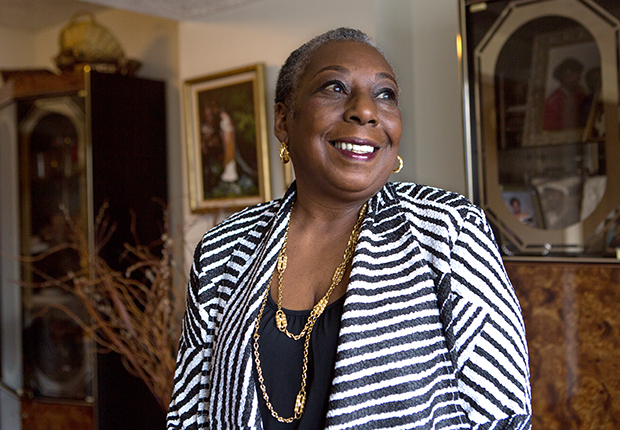 By Tamara Lytle

Job expos that focus on older workers can be an eye-opener for everyone involved.
Employers see a vast pool of experienced people who really want to work. Would-be employees get advice on new ways to hunt for jobs and market themselves.
AARP is one of the sponsors of two free Virginia job fairs: the 50+ Employment Expo in Northern Virginia, which runs from 10 a.m. to 2 p.m. on May 26 at the Sheraton Premiere, 8661 Leesburg Pike in Tysons Corner, and the 6th Annual Senior Employment Event, hosted by the Peninsula Agency on Aging's Williamsburg Aging and Disability Resource Center, from noon until 3 p.m. on June 25 at the Historic Triangle Community Services Center, 312 Waller Mill Road in Williamsburg.
Brenda Carswell isn't looking for a job, but you'll find her at the Tysons Corner expo, organized by the Jewish Council for the Aging (JCA) of Greater Washington.
Carswell, 65, of Woodbridge, will volunteer, just like last year, when she brought along a retired friend who wanted to reenter the workforce. He got advice on writing his first résumé in 25 years, and she saw other older workers attending packed workshops and learning about job-search technology. She also saw people in desperate need of jobs that provide health insurance.
"I see there are so many people who are seniors who have to go to work," she said.
Bobby Horne, 73, will be volunteering at the Williamsburg event. The retired teacher sees the importance of connecting older workers with opportunities they haven't been able to find on their own. It's an opportunity for employers too.
"The employer gets to see a lot of people out there who are experienced, qualified and willing to work," said Horne, of Yorktown.
David Gamse, CEO of the JCA in Rockville, Md., remembers the stunned look on the face of one attendee when he entered a JCA expo and looked out at the sea of fellow older job seekers.
"He said, 'I thought I was alone,' " said Gamse, whose group has done expos in Maryland for decades and restarted its Northern Virginia events last year. "Age discrimination is alive and well. Many older job seekers have had doors slammed in their faces so many times they have lost self-confidence."

Help is available
The expo offers assistance in that area, along with the chance to meet employers. Workers can get one-on-one advice on retooling their résumés and use a cybercafe to get hands-on help in filling out online job applications—with advice on sprinkling in key words that get noticed by employers.
They can also attend workshops on interviewing skills and using social media for job searches.
Last year, 1,050 job seekers and 35 employers, plus representatives of other community resources, including AARP, attended the Northern Virginia expo. George Mason University—named several times as one of AARP's Best Employers for Workers Over 50—was one of them.
Neil Paz-Cruzat, talent acquisition specialist at the university, said school representatives spoke with about 200 job seekers and could link about 90 percent of them to job openings.
Paz-Cruzat advises expo attendees to dress professionally, have an updated one- or two-page résumé, and be prepared to make the most of the few minutes they have with each employer by offering a pithy summary of their experience.
"Do research on the employers that will be visited, as most companies/organizations have current position descriptions available on their websites," he advised. This would show determination and preparedness, and the recruiter will see that the participant is serious about finding work.
A raft of other good advice is available at aarp.org/work/job-hunting/, including how to use social media and ace video interviews, as well as the best companies or organizations for older workers.
Job seekers should set aside several hours to take advantage of all the expo's offerings, Gamse said. And they should come open-minded: If they've been unsuccessful in their search they might need to make changes.
Workers aren't the only ones who benefit. Employers get access to a trove of experienced people with a strong work ethic, Gamse said. "Older workers tend to be on time, on the job and extremely loyal."
Tamara Lytle is a writer living in Falls Church, Va.