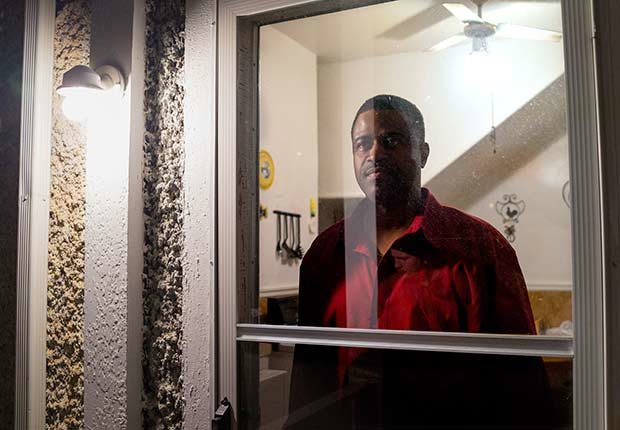 By Tamara Lytle

Michael Gray felt helpless and alone while taking care of his cancer-ravaged mother for 3½ years. Now he's left with the memory of the morning she sat on the side of her bed, gasping for air.

"I didn't know what to do," he said. The oxygen machine deliveryman had showed him how to turn it on, but not what to do in this sort of emergency. When the ambulance arrived, it was too late, and she died last year, at 80.
"When someone is that sick, you're worrying about making a mistake, worrying about 'Am I helping?' You're pretty much by yourself," said Gray, 61, the eldest of four siblings who quit work to care for his mother after she was diagnosed with lung cancer. "You hope you're doing the right thing."
To address situations such as Gray's, AARP Virginia's top legislative priority in 2015 is passage of the Caregiver Advise, Record, Enable (CARE) Act. Similar legislation has been enacted in Oklahoma and New Jersey, and a bill is expected to come up in the Virginia General Assembly session that begins this month.

If adopted, the CARE Act would require that:
A family caregiver be listed in the medical record when someone is admitted to a hospital.
Hospitals notify the family caregiver when the patient is transferred or about to be discharged.
Hospitals offer caregivers an explanation of the medical tasks they will need to perform, including a live demonstration and a chance to ask questions.
That means caregivers would get more than just a long and possibly confusing fact sheet when they need to provide medical care.

Each year roughly 1.7 million Virginians serve as family caregivers, providing services valued at about $11.7 billion, according to an AARP Public Policy Institute report. Almost half of caregivers nationwide—46 percent—perform medical tasks that help patients continue to live at home, according to another AARP report.

The medical care includes giving injections and intravenous therapy, testing blood sugar, operating ventilators, conducting home dialysis and performing other tasks once the province of doctors and nurses.
Gray, who worked in manufacturing for nearly 30 years and then in various service jobs, had to change his mother's diapers, administer numerous pills and work the oxygen machine.
Family caregivers like Gray "lack the training and education they need to take care of their loved ones. It creates a great deal of stress," said David DeBiasi, AARP Virginia associate state director of advocacy.
"The care has become far more complex. Family caregivers are being asked to do wound care and tube feedings," he said. "There are much more sophisticated technologies and schedules they have to learn."
Gray moved into his childhood home in North Richmond to care for his mother. But facing the stress of seeing her so ill, he gained 30 pounds and had to deal with her worsening moods as the disease progressed. He was unsure of when to administer her morphine and how to turn up her oxygen. "I would have appreciated more training," he said.

State ranks 45th
DeBiasi noted that many hospitals already offer that type of training, but not all. "There are too many people who fall through the cracks," he said. The Virginia Hospital & Healthcare Association did not respond to requests for comment.
Virginia ranks 45th nationally in support for family caregivers, according to a recent scorecard on long-term services and supports for older Americans compiled by AARP, the SCAN Foundation and the Commonwealth Fund.

The CARE Act is a commonsense way to help them, DeBiasi said. He urged Virginians who want to tell their stories to lawmakers to contact him at vaaarp@aarp.org.
They can also post their stories on aarp.org/iheartcaregivers.
If lawmakers understand the stress of caregivers, the bill is more likely to pass, according to DeBiasi. "Their stories need to be told," he said.
For additional caregiving information, visit the AARP Caregiving Resource Center.
Tamara Lytle is a freelance writer living in Northern Virginia