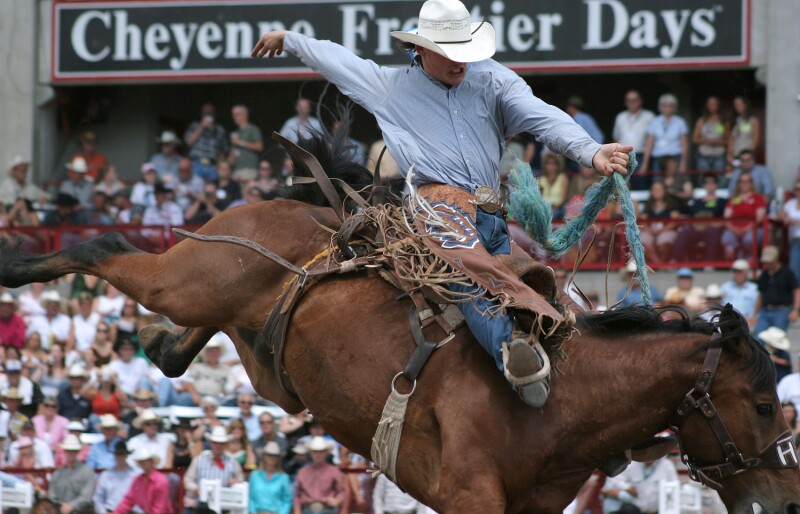 Come out and meet AARP Wyoming staff and other members at 2014 Cheyenne Frontier Days and hear what AARP is doing in your community.
AARP will be in the Indian Village from 10 to 11 a.m. July 21-25. Stop by to say hello, ask questions or just to watch the amazing Little Sun Drum and Dance group perform traditional and fancy dances. Plus pick up some bottled water to beat the heat.
Cheyenne Frontier Days is offering AARP members a $3 discount off each rodeo ticket July 21-25. Bring your family and friends. AARP members can purchase discounted tickets for a whole group. Tickets must be purchased by phone or at the CFD box office. Call 1-800-227-6336 and ask for the AARP discount.
Have any questions? Call AARP Wyoming toll-free at 1-866-663-3290 or email us at wy@aarp.org