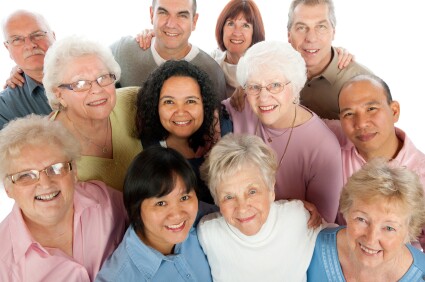 Health care and access to insurance are complex issues - and with new provisions of the federal Health Care Law (Affordable Care Act) taking effect, Nevadans want to learn more. Would you like to help?
AARP Nevada is looking for outgoing volunteers to present information in their communities about the benefits and resources available under the new law, and about Nevada HealthLink - the state's health insurance marketplace. AARP Nevada will schedule presentations and provide the training, materials and equipment needed to conduct a great session. You'll bring your enthusiasm, presentation skill and knowledge of your community to help identify key audiences throughout the state.
The launch of Nevada HealthLink, the implementation of new benefits under the federal Health Care Law and Nevada's coming Medicaid expansion make this a critical time for Nevadans to get the facts. You can be a part of sharing this important information in the community by joining our volunteer team!
If you are interested in volunteering, please send an email to aarpnv@aarp.org with "health care presenter" in the subject line.
(photo: istockphoto.com/CEFutcher)