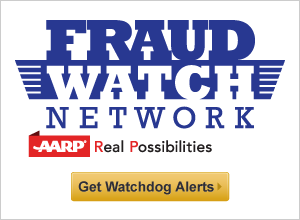 Stay one step ahead of con artists—and help your friends and neighbors do the same—by having your church or community group sponsor an AARP Fraud Watch Network presentation. A trained presenter can help you safeguard your nest egg by teaching you how to recognize and avoid imposter scams now rampant in the state.

In one such scam, you receive a phone call from a con artist posing as an IRS official, who orders you to pay back taxes or face arrest. In another, a message pops up on your computer saying the machine has a virus and a technical support person needs remote access to your computer to fix it.

"Don't fall for it," cautions Greg Marchildon, AARP state director. "Neither the IRS nor a reputable tech company would ever demand access to your bank account or computer via phone or email."

To schedule a fraud presentation for your group, email vt@aarp.org or call 866-227-7451 toll-free.