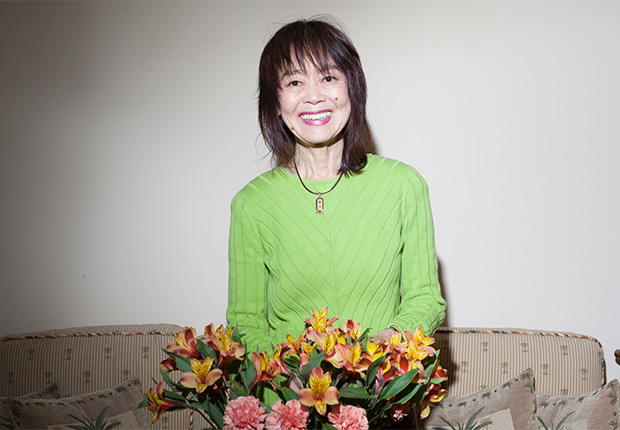 By Leslee Jaquette

It has been 13 years since June Palon's husband, Bob, died of leukemia. But she remembers how lost she felt trying to care for him when he was released from the hospital on weekend furloughs.

His oncologist preferred that the 74-year-old cancer patient remain in the hospital for treatment. But at Bob's insistence, he was allowed to go home several weekends before being discharged to hospice care. He died shortly after.

The main problem, said June, now 73, of Kirkland, was that she didn't receive any instructions on how to administer her husband's antibiotic infusion. "I felt so overwhelmed because I didn't know what I should be doing."

To help others avoid situations like the Palons', AARP Washington has as its main priority for the 2016 legislative session the passage of the Caregiver Advise, Record, Enable Act. Already passed in 18 states and Puerto Rico, the CARE Act is designed to help family caregivers provide better care for patients when they go home from the hospital.

The bill features three key parts:

A patient identifies a family caregiver or friend, whose name is placed in the hospital record.
The family caregiver is notified if the patient is to be transferred or discharged.
Hospitals are required to provide caregivers with information and live instruction on medical tasks they might need to perform at home, such as injections, wound care and managing medications.
State ranks second
In 2014, Washington ranked second overall (Minnesota ranked first) in support of family caregivers in a study by the AARP Public Policy Institute, the Commonwealth Fund and the SCAN Foundation. However, the scorecard did not consider the issue of how patients would be cared for after making the transition from hospital to home, which is the purpose of the CARE Act, said Cathy MacCaul, AARP Washington advocacy director.

"Our focus mirrors Washington caregivers' number one concern: knowing what to do to care for a loved one and how to do it," she said.

Although hospital associations have supported similar bills in many of the states that have passed the CARE Act, the Washington State Hospital Association (WSHA) has raised questions about its potential impact on hospitals' costs and what it has called "the burden" of some of its specific requirements. WSHA Executive Vice President Cassie Sauer said, however: "We're in conversation with AARP to see if we can create a bill that will work for both sides."

AARP Washington's position is that "there would be no additional liability to hospitals and the process will be incorporated in the discharge procedures at most hospitals," MacCaul said. She also noted that it was "significant that the two entities have been willing to discuss the issue. And we plan to work with WSHA and individual hospitals on their caregiver communication strategies when the bill passes."

Underscoring the need for the legislation, an AARP report found that nearly half (46 percent) of the nation's family caregivers perform medical tasks for their loved ones. In addition, roughly 3 in 4 of these caregivers provide nursing tasks such as administering medications and injections, often with little or no instruction.

Looking back, June Palon is still disturbed by her own lack of training. Fortunately, her husband was able to guide her through that first home infusion. More practical information would have helped her organize rental equipment for hospice, plan in-home care and, possibly, avoid total exhaustion.

"What we are looking for is that these three CARE Act procedures are done consistently throughout the state to promote best outcomes," MacCaul said.

To sign a petition that will encourage your legislators in Olympia to support the CARE Act, please visit action.aarp.org/WAcaregivers.

She encouraged Washington residents to share their caregiving stories at aarp.org/iheartcaregivers. People who want to volunteer to talk with lawmakers about this and other issues affecting the 50-plus population should email AARP Washington at waaarp@aarp.org or call 866-227-7457 toll-free.

Leslee Jaquette is a freelance writer living in Bellevue, Wash.