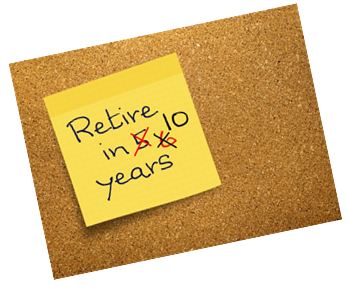 The so-called "Golden Years"? Turns out Wisconsin workers have a fair amount of anxiety looking ahead to retirement.

A new AARP survey titled " Building a Secure Financial Future in Wisconsin: Key Findings from an AARP Survey," shows most Wisconsinites are not confident they'll have enough savings for retirement. Nearly 9 in 10 (88%) wish they'd saved more for these later years.

Access to a way to save at work is big problem in Wisconsin. According to this new survey, 59% of survey respondents said their employer didn't offer a pension. What's more, 42% of survey respondents said their employer didn't offer any kind of workplace savings plan such as a 401K.

We know workers save substantially more when given the chance. In fact, just having access to a workplace retirement plan boosts employee savings rates by an impressive 1,300%!

The good news is, this is a problem with a solution. States all across the country are stepping up to help by developing a convenient way to save for retirement. Last session, the Wisconsin Private Secure Retirement Act was introduced in the state legislature.

AARP supports this public-private partnership, which allows workers to save for retirement via payroll deduction. In fact, close to 2/3 of survey respondents agree that state elected officials should support a state run savings plan for those without access in the work place.

The bottom line is that AARP wants to ensure people have the personal and retirement savings they need to live independently in their own home as they grow older. If they work hard, plan, and make responsible financial decisions, a safe and secure retirement should be within reach.

The results of this survey clearly show that most Wisconsinites not only haven't saved enough for retirement, but would benefit greatly from a work-based savings option.