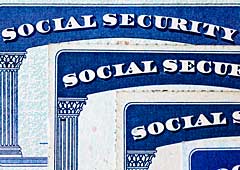 With the state's Feb. 1 presidential caucus on the horizon, AARP Iowa volunteers have hit the political trail. They are meeting with candidates at coffee shops and local rallies to ask, if elected, how the candidates would put Social Security on stable footing for future generations.

Meanwhile, the AARP state office is keeping Social Security in the spotlight by hosting candidate forums and posting candidates' positions online.

"Every four years, the ears of the nation listen to presidential hopefuls in Iowa," said Ann Black, AARP state communications director. "We want to use this opportunity to focus on concrete steps to shore up Social Security."

If no action is taken by 2033, Social Security would be unable to pay full benefits and would begin cutting benefits by 23 percent in 2034.

To get involved in advocacy to strengthen Social Security, email aarpia@aarp.org or call 866-554-5378 toll-free.