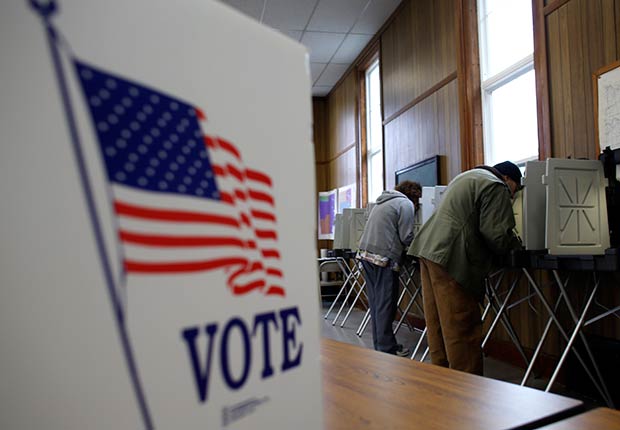 By David Lewellen

Wisconsin will see a sharply contested race for governor this fall and will also choose 17 state senators, all 99 state representatives and eight members of the U.S. House. But before voters go to the polls, AARP Wisconsin will be spreading the word to voters and candidates alike about issues facing older residents.

Major concerns
Key state issues for Wisconsin's 50-plus population this fall include:

Family Care, a state program that helps older people and those with disabilities remain in their homes. The service has recently been authorized for seven more counties in Wisconsin, but eight remain uncovered, and the association would like to see the program available in every county in the state.
Maintaining telephone landlines in remote areas of the state. "Lots of places in Wisconsin can't get cell service," said AARP state advocacy director Helen Marks Dicks. "It's a health and safety issue for older people."
SeniorCare, a Wisconsin prescription drug program that predates the federal Medicare Part D. "It's wildly successful in the eyes of the public and elected officials," said Sam Wilson, AARP state director. "We want to … make sure people understand the value of it."
Retirement savings in the private sector. The association is backing a feasibility study for a work-based retirement savings program without liability for employers or taxpayers. "Social Security has never been enough to live on, and a lot of people haven't saved at all," Dicks said, "so let's deal with it before it becomes a bigger crisis."A securely funded retirement is also an issue at the federal level, said Lisa Lamkins, federal advocacy director for AARP Wisconsin. "We need to find a way for people to save if they don't have access to it through their jobs," she said. In Wisconsin, 42 percent of private-sector workers are not offered a retirement savings plan through their workplace.
Other federal priorities include preserving Social Security, while making sure "any changes or tweaks make it stronger," Lamkins said, and ensuring that Medicare continues to offer the same set of benefits to everyone.


Informing candidates
In addition to informing voters, AARP is talking directly to candidates, so that "whoever gets elected, regardless of party, knows what's important to the 50-plus population," Wilson said.

Because of the many open seats in the legislature this year due to retirements, communicating directly with candidates is more important than usual, Dicks said.

"The most difficult dance AARP does is making sure we're a presence in elections without doing endorsements and funding," Dicks said. "It's good old-fashioned people power."

Many candidates contact the state AARP office for briefings, Wilson said, because the 800,000 AARP members in Wisconsin "provide us a large platform and a loud voice."

The association never endorses candidates or gives money to campaigns, but it seeks to inform voters about the issues in play. "We want to empower our members to have the most information they can when they go into the voting booth," Wilson said.

AARP is producing voter guides for Wisconsin's state and congressional races. To gain information from candidates who don't answer questionnaires, AARP volunteers are attending forums and asking questions, or calling in when a candidate appears on radio or television. Campaign developments will be reported on the AARP Wisconsin website, aarp.org/wi, and publicized through its Facebook page.

For a copy of the AARP voter guide for state and federal candidates, visit aarp.org/yourvote or write to AARP Wisconsin, 222 W. Washington Ave., Suite 600, Madison, WI 53703.
David Lewellen is a writer living in Glendale, WI.